Jen Shah Tweets "Black Lives Matter" As Rumors Circulate Of Lisa Barlow Getting Called Out For Having Racist Friends
Don't forget, Lisa also brought one-season wonder, Jenny Nguyen, to the show.
Ashley Hoover Baker January 24, 2023 5:55pm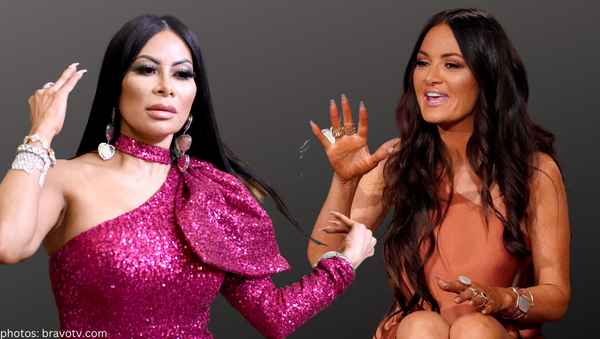 Tension runs high with the cast of Real Housewives of Salt Lake City just ahead of the season 3 reunion.
Lisa Barlow responded to the flood of social media backlash about her having multiple racist friends, causing Jen Shah to chime in.
The prison-bound Bravolebrity posed, "Black Lives Matter" with the hashtag RHOSLC and a snowflake to her Twitter feed.
Lisa's tweet:
The day before part one of the RHOSLC4 reunion drops, Lisa posted a photo and the caption reminding her audience of the values she instills in her household.
This girl an ONLY this girl is who I am accountable for. I work extremely hard, I have integrity in what I do and I am raising boys that know the values of our family. I can only speak for and about me. ♥️ I haven't slept in 5 days so see you tomorrow. pic.twitter.com/7IDZKWcwZ0

— Lisa Barlow (@LisaBarlow7) January 24, 2023
Jen's response:
With her 6.5-year prison sentence beginning in less than a month, Jen tweeted in favor of Black Lives. (The comment section was not kind to Jen, as most saw her sentiment as a way to deflect from the fact that she stole from vulnerable people.)
#rhoslc pic.twitter.com/x3wQZ7LznX

— Jen Shah (@TheRealJenShah) January 25, 2023
ICYMI:
Let's not forget that Lisa Barlow brought her dear friend, Jenny Nguyen, to the show for the show's second season. (Spoiler alert… she was fired for racist social media posts that surfaced, making her a one-season housewife.)
Fast forward to season 3.
Another friend Lisa brought to the cast, Angie Katsanevas, was caught socializing with a person wearing a "White Lives Matter" shirt in a photo shared on social media.
Was thinking about how Lisa Barlow brought both Angie and Jennie onto the show… and of course who do I see following this man wearing the "White Lives Matter" shirt??????!!! pic.twitter.com/6dQoXEp2sm

— Real Housewives Gifs (@housewifegifs) January 23, 2023
now @LisaBarlow7 has got to go! nobody can deny that now @bravotv @andy https://t.co/311MuQX6GY

— 𝕤𝕠𝕟𝕛𝕒'𝕤 𝕥𝕠𝕨𝕟𝕙𝕠𝕦𝕤𝕖 (@SONJARlTA) January 23, 2023
when bravo has to issue another "this reunion was filmed before the posts concerning angie k came out" for the second year in a row… lisa barlow sure has an amazing circle of friends 😭 #RHOSLC pic.twitter.com/hd7auIcSe7

— linnethia mellenCAMP (@nenefcknleakes) January 24, 2023
Do you think Lisa will face repercussions from Bravo for bringing problematic women to the show? Drop your opinion off in the comments.
---