Lala Kent 'Schooled' Tom Sandoval For Judging The Origin Of Her Relationship With Randall Emmett
"2 + 2 = 4"
Ashley Hoover Baker April 25, 2023 11:24am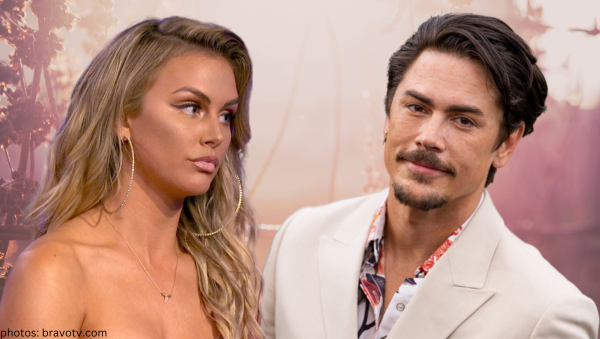 Vanderpump Rules star, Lala Kent, schooled Tom Sandoval on the algorithm of an affair.
The background:
On season 9 of VPR, Sandoval was quick to judge the Give Them Lala founder for sleeping with Randall Emmett while he was still married to Ambyr Childers.
For the record, Lala has maintained that she was deceived by Rand and thought he was separated at the start of their relationship.
Armed with firsthand knowledge of Sandoval's affair with Raquel Leviss behind Ariana Madix's back, Lala used Tom's words against him.
"I would also look at Sandoval and say 'You just need to be real.' I'd be teaching HIM that 2 + 2 = 4. That stayed in my mind. He said that to me last year."
The former SUR hostess continued, Sandoval "went on and on and said 'I gotta get off the ride with you. You will not take me on this ride."
Lala's lesson:
The mom of one didn't hold back with her commentary for Sandoval.
"Cut to where we are now, bitch. It is math class and I'm schooling YOU on how numbers work and how they're added up."
See for yourself:
What's your opinion of Lala's latest rant? Sound off below.
---