Lala Kent Was Randall Emmett's "Sugar Mama" For Months After She Kicked Him Off Her Podcast
"Most months I paid him more [for the podcast] than he paid Ocean in child support."
Staff June 27, 2023 1:57pm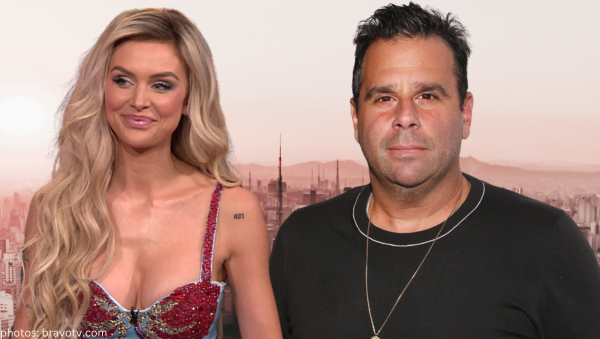 Lala Kent dropped a major bomb about her financial situation with her ex-fiancé/baby daddy, Randall Emmett.
The outspoken Vanderpump Rules star made a guest appearance on Jax Taylor and Brittany Cartwright's podcast, When Reality Hits, and revealed she was paying the disgraced movie producer for her podcast for months after she canned his sorry ass from her show.
Knowing Rand still owes Jax money, she began by apologizing that he didn't get his Money by Monday.
"I'm sorry you that you haven't been paid, but I'm thrilled because I no longer have to pay him for my podcast."
Lala confessed, "I don't think many people know I was paying him. He would not let go of the money with the podcast."
"When I kicked him off of it and said,' there is no version of me doing this with you,' he would not let go of the freaking money."
"I'm so freaking thrilled I don't have to pay this man anymore," added the VPR star before exposing Randall for the mooch he is.
"It was crazy because most months I paid him more than he paid Ocean in child support."
Lala disclosed, "So many people talking about [how] I'm securing the bag … I was actually his sugar mama."
Thoughts on Lala ending up Rand's sugar mama? Sound off below.
---