Kyle Richards Denies Divorce From Mauricio Umansky And Rumors She's Dating Morgan Wade
Kyle claims she and Morgan are "very close friends."
Staff July 8, 2023 8:35am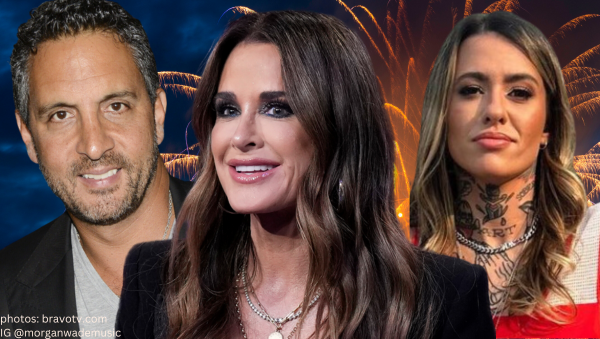 Real Housewives of Beverly Hills star, Kyle Richards, paused from denying using Ozempic to deny another rumor … that she and her husband of 26 years, Mauricio Umansky, are "divorced."
The Halloween actress reminded TMZ's paparazzi, "I'm not divorced." Kyle and Mau penned in their joint Instagram statement, "Any claims regarding divorcing are untrue."
After reminding the paps that she's "not single," the Bravolebrity denied being romantically involved with country music singer, Morgan Wade.
The paps explicitly asked, "Are you dating Morgan Wade?"
The RHOBH OG shook her head and laughed off the comment that they made a cute couple.
Remaining tight-lipped, Kyle nodded that the and Morgan are "very close friends."
Wow!If I were Kyle I wouldn't have given this paparazzi the time of day
He never even read her statement lol #RHOBH
Credit 🎥: TMZ pic.twitter.com/CUXBkds9uH

— Bambi ~ Pay attention, PUH – LEASE (@Bambi_4L) July 7, 2023
Do you think 'where there's smoke, there's fire' in regards to the Kyle/Morgan rumors? Sound off below.
---