Kristen Doute Claims VPR's James Kennedy "Shoved Me Into The Bushes"
"I'm so tired of the narrative that I was abusive."
Ashley Hoover Baker June 12, 2023 8:58am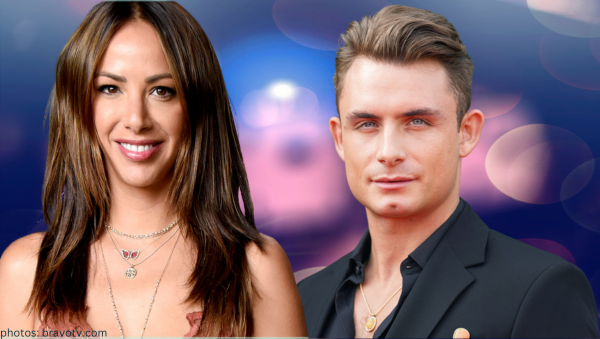 Former Vanderpump Rules star, Kristen Doute, is dragging her ex-boyfriend, James Kennedy, over the way he treats women.
Instagram creators, @yourmomsarewatching, shared a screenshot alleging James got physical with Raquel Leviss when they were romantically linked.
Kristen responded to the following messages, giving the source credibility.
The social media exchanges:
The original message stated, "I'm telling you guys the James abuse stuff is going to come out. All I know is Kristen stayed at my friend's house one night because James hit her. She was hiding from him. True story. I think when Kristen refers to 'it will all come out' about James, that is what she is referring to."
Kristen tagged the account that sent her the message to officially put on the record, "I confirmed to @yourmomsarewatching what she said was true."
In another social media exchange, Kristen responded to an IG user who reminded their followers, "Didn't Kristen punch James in the face at the wedding…" Kristen interjected, "he shoved me into the bushes. It was cut out. I'm so tired of the narrative that I was abusive because that's what aired."
Kristen jumped into another convo adding, "It makes me sick," after someone asked, "I wonder how she feels about everyone being friends with him, knowing what he did to her?"
View this post on Instagram
ICYMI:
During an appearance on The Good Guys podcast, Kristen commented, "I think in the world of Vanderpump Rules, the truth always comes out."
James being the good guy is "not going to last long. He can ride the wave this season because he's the only one not screwing up this season. You're a grown man and you have one good summer of not messing up as badly as everyone else."
"The truth always comes out … That's like the Vanderpump Rules tagline, 'the truth will always be revealed."
What are your thoughts on Kristen's claims against DJ James Kennedy? Sound off in the comments.
---