Bachelor Nation's Kaitlyn Bristowe And Jason Tartick: Christmas With Covid
The DWTS winner warned, "we thought we were being safe, but covid is bigger than us."
Ashley Hoover Baker December 26, 2020 2:59pm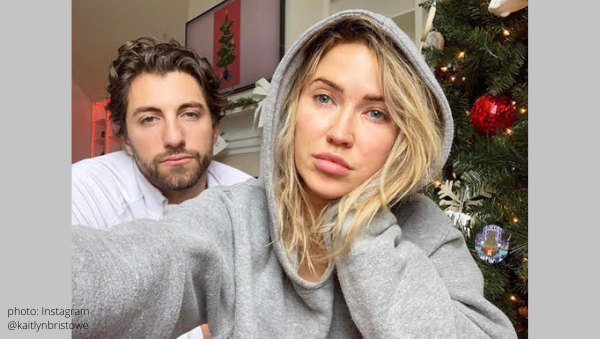 Former Bachelorette Kaitlyn Bristowe and her boyfriend Jason Tartick (also from Bachelor Nation) spent Christmas 2020 with covid 19.
The recent winner of Dancing With The Stars announced the pair's news on Instagram.
The diagnoses:
Kaitlyn began her lengthy Instagram post writing "Unfortunately, this is our Christmas card this year. We have Covid 😭" alongside a photo of her and Jason with pouty faces and a perfectly positioned Christmas tree.
View this post on Instagram
Kaitlyn and Jason's surprise diagnosis:
The beauty behind Spade & Sparrows wine explained, "We thought we were making a responsible decision to have ONE person over, who had been tested daily for work. Negative tests 4 days in a row. The day we saw her, she became positive which we all found out the next day."
Jason's take:
"We had a responsible quarantine plan in place so that we could see my family for the holiday. Shame on us, we didn't stick to the plan. There's no outthinking this god awful virus, lesson learned."
View this post on Instagram
A friendly warning from the couple:
"We just want to let everyone know that we thought we were being safe, but covid is bigger than us," Kaitlyn wrote on Instagram.
Kaitlyn maintained her sense of humor:
Sure, she and her man were in the thick of the virus and still managed to make her followers chuckle- meanwhile reassuring her followers that she is hanging in during quarantine.
Kaitlyn joked, "We do not look this cute right now. 100% a recycled Christmas pic. I remember it being this time last year… My biggest worry was being away from the dogs for too long with the amount we traveled. HA."
When times were simple….
View this post on Instagram
The Taste of Reality team wishes Kaitlyn and Jason a full and speedy recovery.
Want to stay up-to-date on all things Bachelor Nation?
Check out the Get'n Cozy With Erin Hill podcast for all the latest from The Bachelor, The Bachelorette, and beyond! Here is the most recent episode.
Is anyone else hoping to see Kaitlyn and Jason take the next step in 2021? Sound off in the comments!
---