RHOSLC's Jen Shah Has Pre-Prison Party In NYC After 6.5 Year Prison Sentencing
The party of 20 dined celebrated her shorter-than-expected prison time.
Ashley Hoover Baker January 7, 2023 2:08pm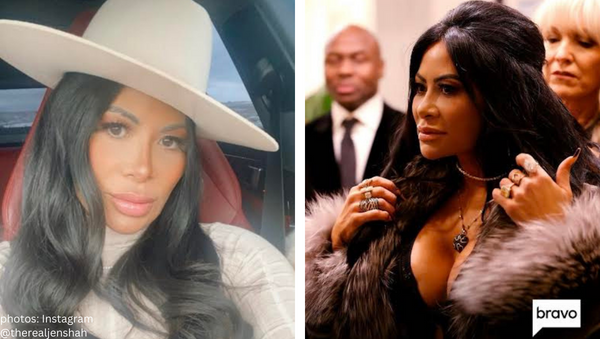 I guess spending 6.5 years is prison is 'Shah-mazing' news if you comprehend the scale of your crime …
Real Housewives of Salt Lake City star, Jen Shah, was caught at NYC's Valbella at the Park the night she was sentenced to 6.5 years in prison for wire fraud and a telemarketing scheme that targeted vulnerable people.
Insiders reported to Page Six the fraudster "dined and boozed" on the second floor at Midtown's trendy restaurant with a group of 20.
It is unknown if Coach Shah or if any of Jen's RHOSLC co-stars were in attendance while Jen allegedly celebrated her shorter-than-expected prison sentence.
A source revealed the prison-bound Bravolebrity "had two people standing around her table blocking anyone from taking photos."
It's unclear whether her husband, Coach Shah, or any of her RHOSLC co-stars were with her.
Does Jen going out and partying after learning she's going to be in the slammer for 6 years apart from her family surprise you? Sound off below.
---