Will RHOSLC's Jen Shah Be Fired For Her Response To Jennie Nguyen's Racist Social Media Posts?
Jen removed 'RHOSLC' from her Instagram bio!
Ashley Hoover Baker January 21, 2022 10:07am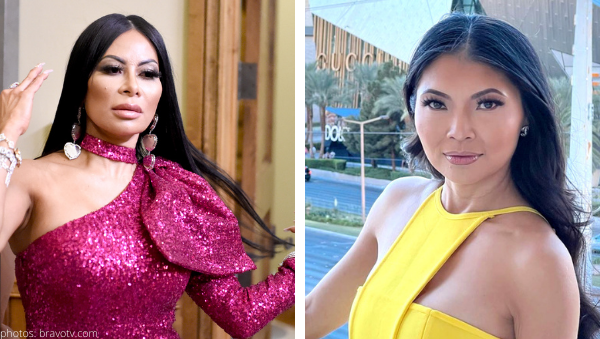 Real Housewives of Salt Lake City newbie, Jennie Nguyen, made headlines earlier this week after racist social media posts from 2020 surfaced online.
In a wild turn of events, rumors are now circulating the Bravosphere that Jen Shah's response to Jennie's apology may get her a pink slip.
***Yes, you read that correctly. Bravo may have overlooked the decade-long FBI investigation of Jen Shah's alleged crimes, but they may fire her over the semantics of a social media post where she held another person accountable for their actions. Make it make sense, please.***
Let's break it down.
Jen's response:
In response to a slew of anti-BLM posts, Jen wrote, "I rarely believe what I see or hear online. I know firsthand what it feels like to be judged without evidence or an admission of guilt. However, since my RHOSLC cast member has admitted that she made those horrible comments and posts, I must now stand up, on behalf of my husband and sons who are African American, to say that I am deeply offended by the racially insensitive posts and comments. It was infuriating to see her like and repost comments that made a mockery of and showed complete apathy towards those killed marching to bring awareness to the deep-seeded [sic] social justice issues that plague our country. I am equally disappointed by the disingenuous apology that was issued. Needless to say, we have some real sh*t to talk about."
View this post on Instagram
Plot twist:
Former TMZ reporter, Anthony Dominic, took to his Twitter page to share that Jen's not-generic-enough apology may have gotten the controversial housewife canned.
"A source tells me Bravo is upset with Jen Shah for posting her message about Jennie, telling her it wasn't 'generic' enough and she took too hard a stance. Her future on the show is in jeopardy. Meredith and Whitney's post don't mention a cast member, Jen's does."
Jen Shah has removed #RHOSLC from her IG bio. https://t.co/BSZGlq3ILa pic.twitter.com/InlGkqDAuh

— Anthony Dominic (@alloveranthony) January 21, 2022
Anthony even included a screenshot of Jen's Insta bio confirming RHOSLC was removed.
Want to stay up-to-date on all things Real Housewives?
Check out Zachary Reality for the latest from Bravo, Bachelor Nation, and beyond!
Do you think Bravo will terminate either Jennie or Jen for this scandal? Sound off in the comments!
---