The Hills' Heidi Montag Annihilates Lauren Conrad While Hyping Kristin Cavallari
"I feel like Kristin...is the most successful."
Ashley Hoover Baker August 11, 2021 12:01pm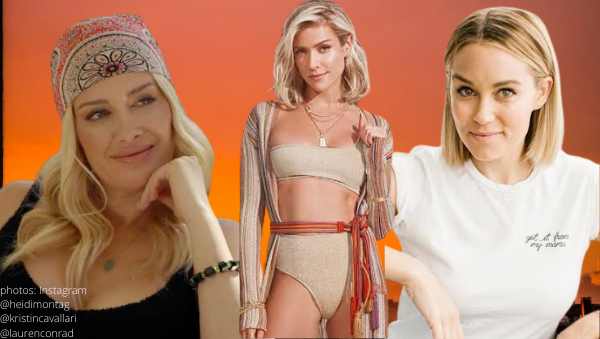 The Hills are still alive as Heidi Montag drags former friend/co-star, Lauren Conrad while elevating Kristin Cavallari.
During an appearance on the Call Her Daddy podcast, Heidi revealed her true feelings on the long-term success of her entrepreneurial co-stars.
Heidi pits LC and Kristin against each other:
"I feel like Kristin, let's be honest, is the most successful. I feel like Lauren didn't make it like she should have."
Heidi on Lauren's lost potential:
"She should be Kylie [Jenner]. She was so good at makeup, she should have done the tutorials."
"If she had a good team, she'd be a billionaire. She'd be a hundred-millionaire."
"She is not where she should have been at all. She has a Kohl's line—great, whatever. But she should be a hundred-millionaire—are you kidding me?"
"Who gets that big promotion, that big fame, that big engine behind her, the loved one, the this-and-that. The narrator—no one even gets the narrator show. Kylie didn't get a narrator show."
"She should be so rich."
Listen for yourself:
ICYMI:
Heidi left nothing unwritten when she brought up LC's alleged sex tape that Mrs. Spencer Pratt implied is real. "She kept blaming things on me and blaming her sex tape on me."
I'm still shaking…
Do you agree with Heidi or think LC has chosen to keep a lower profile than her former Laguna Beach/The Hills co-stars? Drop your opinion off in the comments!
---