Lauren Conrad, Stephen Colletti, And More Laguna Beach Stars Reunite
Let's go back, back to the beginning...
Ashley Hoover Baker July 20, 2021 8:56am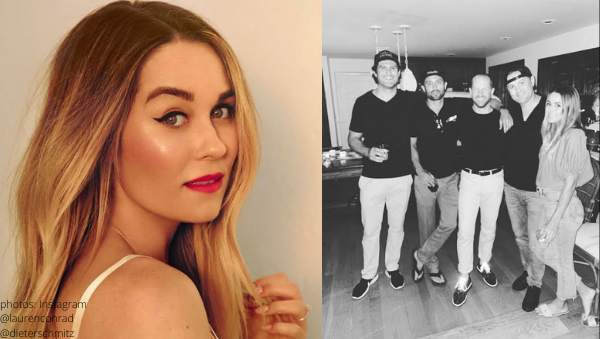 Let's go back, back to the beginning
Back to when LC the Earth, Steeeepppphhhen the Sun, the stars all aligned…
Reunited and it feels so good:
Several of Laguna Beach's alumni- including reality tv pioneer, Lauren Conrad– came together with her high school crush, Stephen Colletti, as well as their friends/former castmates Dieter Schmitz, Trey Phillips, and Loren Polster for their first in-person gathering in, well…many, many moons.
"I feel like the last time we all might have been in the same room was when we were going to the VMAs one time," explained Stephen during a virtual reunion in 2020.
"MTV was like 'Here, we're going to launch this show and here's [sic] 45 minutes of media training. Go have fun and then this show is going to air on MTV. Good luck!'"
Come Clean:
Dieter took to Instagram to show love for five of the original cast members of Laguna Beach. "Sure do love these peoples."
View this post on Instagram
Trey also shared a couple of photos from the reunion romp. "What a dream. Beach party to house party, there's nothing better than bringing good people together."
View this post on Instagram
Which of the former Laguna Beach cast members would you like to see at the next reunion. Drop names in the comments!
---