Harry Hamlin Says Lisa Rinna "Elevated" RHOBH
"I think she took it as far as she could take it."
Ashley Hoover Baker January 7, 2023 12:20pm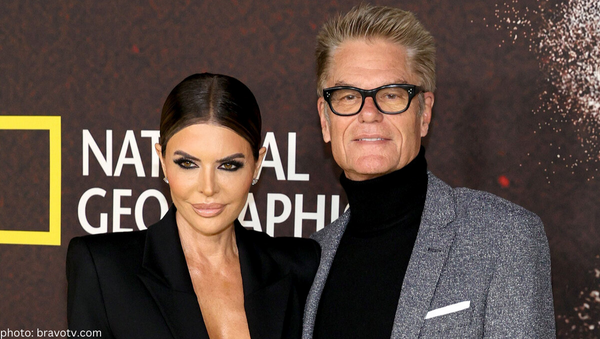 Harry Hamlin didn't hold back when talking about Lisa Rinna's Real Housewives of Beverly Hills after an eight-season stint.
"The right decision" was made according to the Mad Men actor in an exclusive interview with People. "It's time to move along."
"Eight years is a long time to do anything, the same thing over and over again."
Harry Hamlin (much like Rinna, I find myself always using his full name) really had his wife's back with the following statement.
"I think she took it as far as she could take it, and she elevated the show."
Now that's love.
ICYMI:
As to how this departure came to be, Rinna "and Bravo mutually decided that she would not return to RHOBH."
"This is the longest job I have held in my 35-year career and I am grateful to everyone at Bravo and all those involved in the series."
"It has been a fun eight-year run and I am excited for what is to come!"
View this post on Instagram
Shadiness aside, Rinna served us oodles of iconic moments in her time on RHOBH. Drop your fav Rinna moments in the comments.
---