RHOBH Star Garcelle Beauvais Spills Why She Stopped Dating Will Smith
Find out how Jada Pinkett Smith was involved!
Ashley Hoover Baker April 12, 2022 8:42am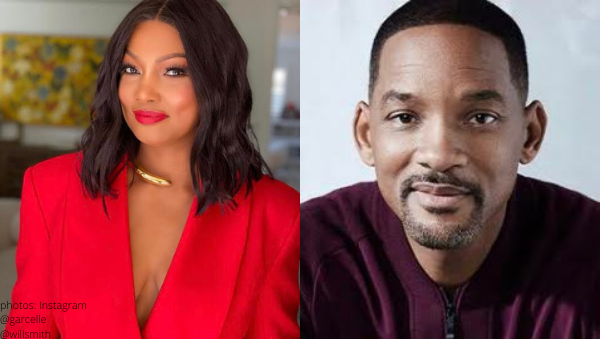 Real Housewives of Beverly Hills star, Garcelle Beauvais, finally gave the deets as to why she and actor, Will Smith, stopped dating.
In an appearance on the Las Culturistas with Matt Rogers and Bowen Yang podcast, Garcelle explained that both Will's current wife, Jada Pinkett Smith and Will's son with Sheree Zampino had roles in what went wrong.
Three's a crowd:
Awk-ward.
"I remember one day calling him and he was in the car and his son with Sheree was in the back. So you know, he picked up on the car or bluetooth or whatever it was back in the day or speaker phone whatever it was and he said, 'hey how are you doing?' And I said, 'I'm great.' I heard this little voice in the background go, 'Is that Miss Jada?' And that's when I was like okay, I'm not the only one, exit stage left."
Garcelle knew, "If a kid knows somebody then that person's a little bit more important," so that was a wrap for Garcelle and Will.
ICYMI:
Garcelle met The Fresh Prince of Bel Air actor when she appeared as a guest star –in four episodes as two different characters in 1992 and again in 1995– on the popular sitcom.
"I was an ingenue, he was single and a TV star, so we went out a couple of times, it wasn't a long-lasting relationship."
In unrelated news:
Garcelle's friend/Will Smith's ex, Sheree Zampino, will be a 'friend of' Garcelle's on the popular Bravo show's 12th season.
Since RHOBH doesn't return until Wednesday, May 11, here is an explosive preview to hold you over!
Check out the Pink Shade podcast for weekly Bravo Breakdowns and so much more.
Are you excited to see Sheree as a 'friend of' Garcelle's for season 12? Sound off below!
---