Fast Facts About the Ladies of The Challenge 35: Total Madness
Season 35 of The Challenge airs April 1st, and we have a quick guide to everything you need to know about the ladies competing in Total Madness.
Spill it, Sister March 30, 2020 4:08pm
Season 35 of The Challenge airs April 1st, and we have a quick guide to everything you need to know about the ladies competing in Total Madness, what drama they might be bringing in, and we think they will stack up against the competition.
Let's start with the Veterans.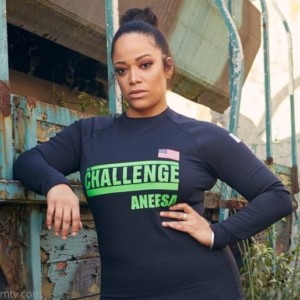 What you need to know:
She's been around the block. Aneesa got her start on The Real World: Chicago in 2002 and has since been on 12 seasons of The Challenge, only making it to the finals twice. Talk about having a lot to prove!
What you need to know:
This is one. Tough. Cookie. Don't let her on The Bachelor because she is not here to make friends. Ashley notoriously stole a hefty $1M from her partner Hunter Barfield in The Final Reckoning, rather than splitting it with him. She is not afraid to piss some people off to make her way to the final.  Most of Ashley's alliance from last season won't be a part of this season, so who will she align herself with this time?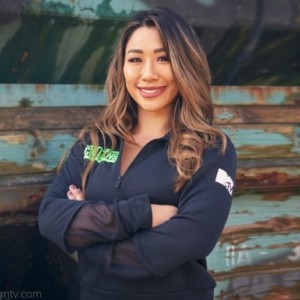 What you need to know:
Dee made her debut to The Challenge world on the first War of the Worlds, then last season on War of the Worlds 2 she had a roller coaster love affair with Rogan, who infamously betrayed her. Will she learn to forgive him this season so they can join forces or will she gun for him? We are hoping for the latter. Dee comes into the house for the first time without her bestie Ninja Natalie, this will force her to branch out and make new alliances in the house.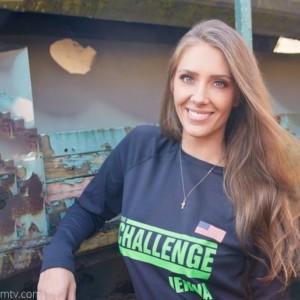 What you need to know:
Jenna joins us this season without her fiancé Zach, who made it to the final last season. She and Zach don't have the best track record, so maybe going on the show separately is what is best for this couple. Jenna is besties with Nany and Kailah, so with these three all on the same season, we all know they will be joining forces.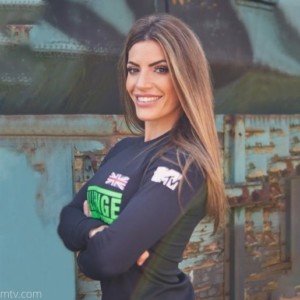 What you need to know:
This badass lady is one of the strongest women we've ever seen on the show. As you can imagine, her full-time job as a bodybuilder has proved to be a huge asset to her in the competition.  Jenny made it all the way to episode 12 last season where she faced off against Tori in the hall brawl, a competition everyone thought she had in the bag. This beast mode babe will no doubt be bringing the heat this season!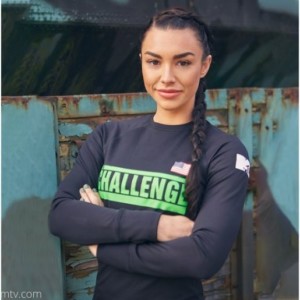 What you need to know:
Kailah just has a way of always getting involved in some sort of drama, and this season should be no different. The last time we saw her she and current cast member, Melissa Reeves, were getting kicked off for fighting. Hopefully with besties Nany and Jenna by her side, she will be able to tone it back and focus on the competition.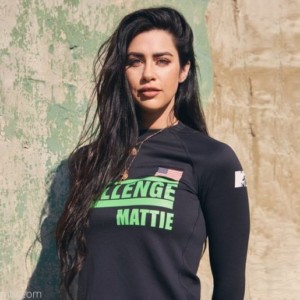 What you need to know:
Mattie is coming fresh off of her brief stint on MTV's Floribama Shore, where she sparked a relationship with Jeramiah, which ultimately ended in her getting heartbroken. Going from the gorgeous beaches of St. Pete to the bunker in Total Madness is going to be a big adjustment for this southern belle, to say the least!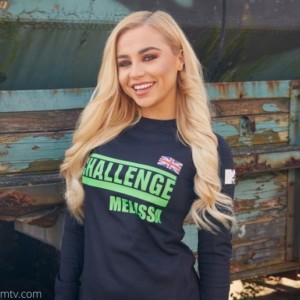 What you need to know:
Notorious for never backing down from a fight, Melissa is a one tough brit. She and Kailah are known to have beef, since they were both kicked out of the house for fighting night one of Final Reckoning. You read that right, night one. Hopefully she can put her attitude aside this season to make it a little further.  She recently announced that she is pregnant and if our math is correct, she was actually pregnant while filming this season. She was not aware she was pregnant while on the show, and she recently shut down rumors that the baby is Kyle's from this season. Wowza.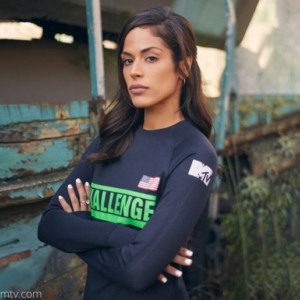 What you need to know:
If you have listened to any of the Spill it, Sister recaps of The Challenge, you know that Ally and Leah are obsessed with Nany's skin. Seriously this girl is always GLOWING. Outside of her exfoliation routines, Nany is a great competitor, however, puzzles have always been her downfall. She lost in an epic fashion last season to Ashley Mitchell last season, when she was ahead during the running portion, only to be brought down by a super difficult-looking puzzle. Hopefully, she has been practicing puzzles in her freetime, only time will tell!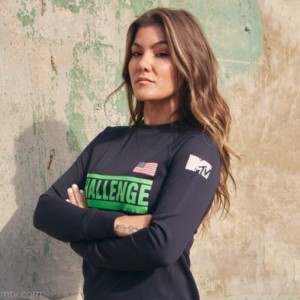 What you need to know:
Becky with the good hair, move over. Tori's gorgeous locks are a whole other character this season. She is like Ariel coming out of the water with volume for days no matter how down and dirty the competition gets. Tori comes into the house with her fiancé Jordan Wiseley, these two were unbreakable last season even when they faced a lot of adversity against Cara and Paulie. Jori not only dominated the competition last season, but they also ended up getting engaged on the show. Will, she and her boo thang take home another win this season?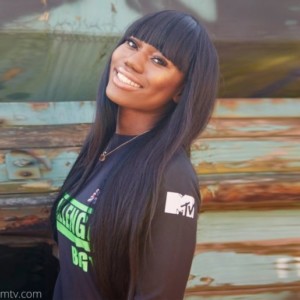 What you need to know:
Big T has a lot to prove coming off of last season, where she was the mayor of #StruggleCity when it came to competitions. We are all rooting for her, because she wants it more than anyone else, so we will see if all her training and preparations have been enough to compete with this tough cast.
Now for the Rookies.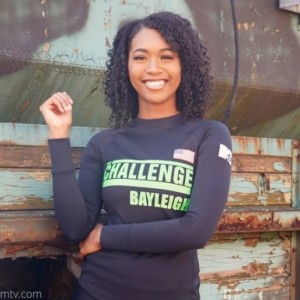 What you need to know:
Bayleigh is coming back to the reality TV world from Big Brother 20, where she met and got engaged to her fellow housemate, Swaggy C. These two will no doubt be inseparable in the house, but how will her relationship with Kaycee develop, since she and Kaycee were on opposite sides of the house during their BB season. Have they squashed their drama or will this bring down both of their games?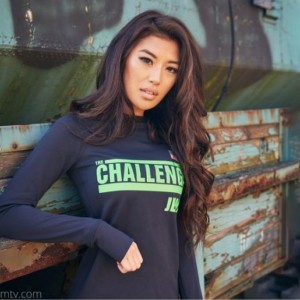 What you need to know:
As if there weren't enough Jenny's and Jenna's this season to confuse us, Jenn joins us from Amazing Race where she got last place, yeesh. This wildcard is leaving all of us scratching our heads as to how she got here. Hopefully, she can make friends quickly with all the relationships already formed coming into the house. Good luck!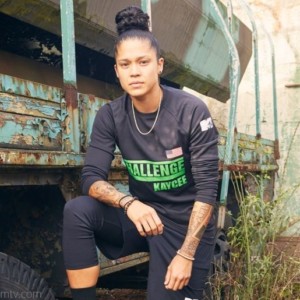 What you need to know:
"LET'S GOOOO." This professional football player's catchphrase just about sums her up as a person. Kaycee won Big Brother 20, where she competed against Bayleigh, Swaggy C and Fessy who are all coming into the Total Madness house. She was not aligned with any of them during BB 20, will they forgive and forget and let her join BB forces? Or will she be forced to make new friends? Josh is a fellow BB winner, so we would love to see these two work together!
To meet the men of the The Challenge 35: Total Madness head over to our other list!  For more of our thoughts on The Challenge: War of the Worlds 2, look for Spill it, Sister podcast and subscribe now as we recap this new season. Follow Ally and Leah on Instagram @SpillitSisterPodcast.
What do you think of this line up ladies competing?
---