Watch Scenes From Bravo's New Show Family Karma
Watch previews of the first ever Indian American reality show here!
Ashley Hoover Baker February 27, 2020 2:54pm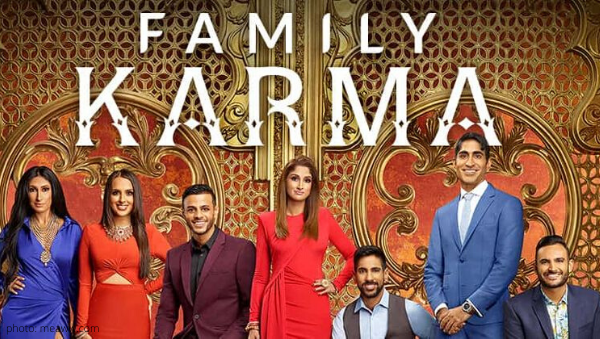 Bravo TV's newest show, Family Karma, makes it's debut on Sunday, March 8th. Watch previews of the first ever Indian American reality show here!
A sneak peek of the premiere episode made it's way to Instagram with the caption, "Brian [Benni] blesses his BMW! #familykarma."
View this post on Instagram
An Instagram user commented, "WHEN YOU SIP THE WATER I cannot 😂." My personal favorite Family-Karma-ism from this preview is the crushing of the lime with a BMW 340i to ensure its safety. Make sure you scroll to see both Insta videos!
In another preview featured on the 'gram, audiences can't help but wonder if Richa Sadana's mom is trying to stall her daughter's engagement to Vishal Parvani? Again, make sure to scroll to watch both parts of the sneak peak.
Richa's mom threw shade at Vishal when she said "I really do not know exactly" in response to what he does for a living. She also noted, "maybe he wants to be a movie star" before dramatically rolling her eyes at the confessional camera.
We then learn that those (as well as some other questionable) comments made it back to Vishal's mom, who took that "as an insult" according to Richa's mom. That is the catalyst for the strained relationship between the future in-laws.
In case you missed the official preview for Family Karma that was released in January 2020, here you go!
Are you planning on tuning in to Family Karma? Sound off in the comments!
---