Emily Simpson Wishes Other Real Housewives Were Honest About Using Ozempic
Staff September 24, 2023 11:47am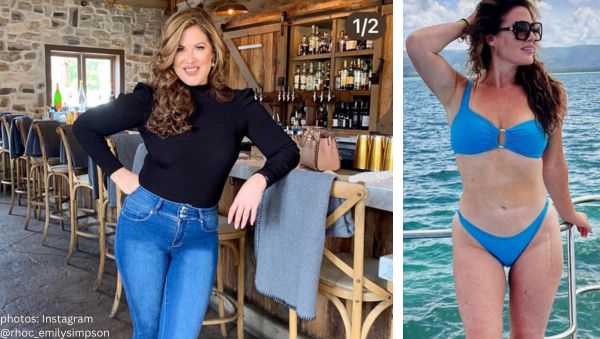 Real Housewives of Orange County star, Emily Simpson, wishes her Real Housewife counterparts would be more open about their rapid weight loss.
Emily attributed the weight loss drug Ozempic for giving her a kickstart to a healthier lifestyle. She claims she only used the hard-to-get drug for a month.
"I felt attractive before [I lost weight], I just feel more like myself," explained the attorney.
"There's a lot of people out there that aren't open about it."
"I wish they would be because I feel like I take the brunt of the heat because I am honest about [using Ozempic.]"
"I'm just getting hit – from all sides."
For the record, Real Housewives of New Jersey's Dolores Catania was open about using Ozempic for weight loss.
Her co-star, Margaret Josephs, admitted to using a "wellness program that included hormone replacement, peptides to maintain her muscle mass and strengthen her joints, and a mixture of glucagon-like peptide-1 (GLP-1)."
The pigtail enthusiast didn't use the word Ozempic, but admitted to having medical assistance in losing twenty pounds.
Meanwhile back in Beverly Hills, Kyle Richards and Erika Jayne have become fractions of themselves while claiming they didn't use the popular weight loss drug.
Kyle claims abstaining from alcohol and working out made the mom in her mid-50s lose a significant amount of weight.
Erika expects us to believe she magically lost weight when she began menopause.
Which other reality stars and celebs do you think got thin thanks to Ozempic? Drop names below.
---