RHONJ's Margaret Josephs Credits Weight Loss Hormones For Being "Very Good Sexually"
"What can I say, the peptides are giving me a new pep!" 
Ashley Hoover Baker April 4, 2023 12:52pm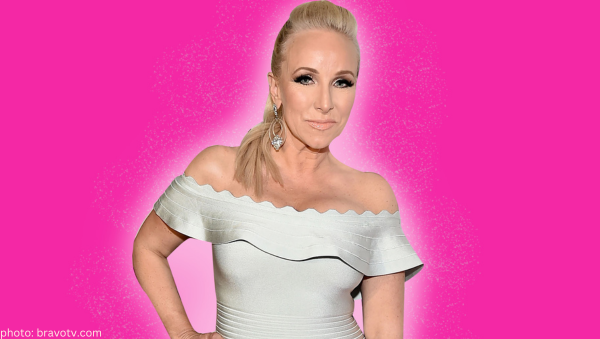 Real Housewives of New Jersey star, Margaret Josephs, admitted she lost 22 pounds after beginning regular peptide and hormone replacement therapy under a doctor's supervision.
Unlike other Real Housewives (IMHO), Margaret is being honest about how she scored a slimmer body ody ody … and it's not solely diet and exercise.
The self-proclaimed 'powerhouse in pigtails' told People about her "life-changing" weight loss journey over the last year. "It's not about being fat or skinny; it's about every aspect of my wellness coming together."
The goal was "to feel healthy and get my body to a place where I'm supposed to be. I feel so lucky to have found something that's really working for me."
"What can I say, the peptides are giving me a new pep!"
Margaret's doctor, Jamie Gabel PA-C, explained he put the RHONJ star on a "wellness program that included hormone replacement, peptides to maintain her muscle mass and strengthen her joints, and a mixture of glucagon-like peptide-1 (GLP-1)."
It is unclear is Margaret's weight-loss "cocktail" contains Ozempic, a weight-loss drug that is needed for patients with type two diabetes, but is often misused by vapid celebrities.
"I'm 126 pounds now, give or take a pound depending on the day, and I haven't been that weight since I got married the first time in 1994."
Margaret boasted, "My swelling has gone down in my arm. My skin's gotten tighter. My bones stronger. I'm sleeping better, I have more energy."
"Not to get into the dirty details, but I'm very good sexually, thanks to the hormones," detailed Margaret. "And I'm back to a weight that feels natural for me. So it's all been very positive for me. I feel great; more than anything, I feel great."
Do you think the sudden weight loss across Real Housewives franchises is mostly medical and Margaret is the only one 'mentioning it all?' Drop your opinion in the comments.
---