Eboni K. Williams Gives Friendship Update With RHONY Costar Leah McSweeney
Does anyone else feel bamboozled?
Ashley Hoover Baker November 6, 2021 4:17pm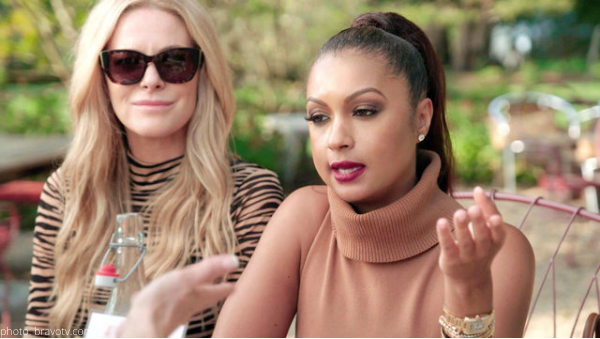 Real Housewives of New York star, Eboni K. Williams joined S'More Date creator Adam Cohen Aslatei (ACA) on an episode of S'More Live on Instagram and dished on her friendship status with her RHONY costar, Leah McSweeney.
Are you and Leah still friends?
Eboni joked, "You are real messy" before admitting she and Leah were solely on-camera friends.
"Leah and I are what we've always been- friendly colleagues."
Adam clarified, "So you're not friends?" to which Eboni replied, "Good night."
For reference, Eboni confessed to not knowing any of the cast members before filming earlier in the IG live.
Watch the full interview here:
Eboni even spilled the tea on being allegedly 'ghosted' by several of her castmates at Dave Quinn's Not All Diamonds And Rosé book release party!
View this post on Instagram
Gimme S'More:
Check out S'More Date on Instagram for weekly celebrity interviews.
Like the show Love Is Blind, S'More Date builds meaningful connections between people before they see one another. Download the S'More Date app!
Does anyone else feel bamboozled by this faux friendship? Sound off in the comments!
---