Dr. Drew Pinsky Says Mel B Was "Traumatized" By "White Penises" On The Set Of Special Forces: World's Toughest Test
Hey Siri, play 'Too Much' by the Spice Girls...
Ashley Hoover Baker December 27, 2022 6:10am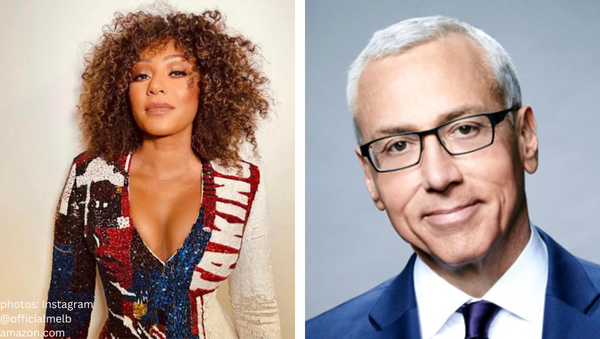 Hey Siri, play Too Much by the Spice Girls
In the most relatable comment of 2022, Spice Girls icon, Mel B., announced she was "traumatized" by "white penises" on the set of Fox's new reality show, Special Forces: World's Toughest Test … according to Dr. Drew Pinsky.
Melanie Brown and Dr. Drew are two of 15 celebrities (and Britney Spears' sister) who traveled to Jordan to compete by performing physically demanding tasks in extreme conditions. The cast didn't even have real bathrooms, let alone any privacy.
Fan-boy:
In an interview with Page Six, Dr. Drew admitted he became less "starstruck" around the pop star after she joked about her castmates' exposed disco sticks during a potty break.
"The first day when we were in the car on our way to a challenge with her, we had to go take a pee and then she started complaining about how she was traumatized by all these white penises."
He couldn't help but stan:
The Loveline host outed himself as a fan-boy for Scary Spice. "I was a little nervous around Mel" until her candid comments broke the ice.
"And that was the end of my nervousness around Mel!"
Will you tune in for the new show 'Special Forces: World's Toughest Test' on Fox? Sound off below.
---