Diana Jenkins Donates $100K To Victims Of Girardi Crimes Just Before RHOBH Episode Drops
Update- Lawyers believe the donation was inappropriate.
Ashley Hoover Baker September 14, 2022 12:29pm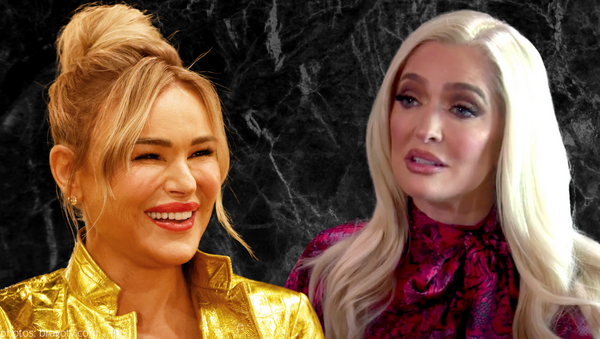 Updated post: 9/14/22 @13:28
Called out:
The law firm suing Tom Girardi and Erika 'Jayne' Girardi on behalf of the Lion Air Flight 610 crash victims' families, Edelson PC, believes Diana Jenkins' Instagram post announcing her $100K donation to their cause was inappropriate.
Page Six reported, "While Ms. Jenkins may be well-intentioned, we do not believe that issuing a press release and soliciting donations from the public without having done the necessary legwork is an appropriate way to proceed."
"That being said, we hope that this is not a publicity stunt and will reserve judgment until we hear directly from her."
---
Original post: 9/7/22 @10:48
Charity or an attempt to save face?
Diana Jenkins shared with her social media followers that she donated $100,000 to victims of the 2018 Lion Air 610 flight…yes, the families that were scammed by Erika Jayne Girardi's estranged husband, Tom Girardi.
Diana's generous act of charity is being blurred between calling her co-star, Sutton Stracke, a C U Next Tuesday on last week's episode and the new episode that premiers the same night as her Instagram post.
Orphans and widows:
The controversial Real Housewives of Beverly Hills star penned, "I was not aware of this tragedy until it became a topic of conversation on RHOBH. I feel so much sympathy for the widows and orphans left behind."
After reminding readers of the hardships she faced in Bosnia, she shared her foundation's hashtags, "#SunelaFoundation and #GVNG," as well as a plug for the show, "#RHOBH."
Erika's reaction?
The XXPEN$IVE singer dropped a series of red heart emojis in the comments. 
Diana Jenkins donated $100K to Girardi victims just before an episode drops…Could this attempted deflection be any more obvious? #rhobh pic.twitter.com/rtaYc15iYa

— OnThisDayENT (@OnThisDayENT) September 7, 2022
Is this an attempt to distract from whatever dreadful behavior RHOBH audiences will be forced to endure or simply an act of charity? Sound off in the comments.
---