RHODubai's Caroline Stanbury Robbed While On Vacation
"So much gone but we are all safe!"
Ashley Hoover Baker June 26, 2022 10:50am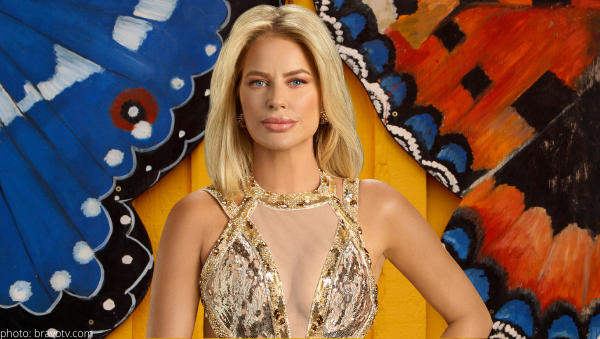 On their first day of vacation, Caroline Stanbury and her family was robbed.
The Real Housewives of Dubai star took to her social media channels to share her news with her followers.
Before sharing footage of Caroline's ravaged vacation home, the former Ladies of London star shared a video of her husband, Sergio Carrallo, driving while Caroline filmed her daughters living their best lives from the backseat.
Not only was the family robbed, but the perpetrators were still in the vacation house when they returned.
The details:
Caroline wrote, "so …. having set off on our holiday and landing within 3 hours we were robbed … what was meant to be my daughters end of gcse trip has turned into a nightmare … so much gone but we are all safe! we came home to the men still in our house …"
"when people ask why we love dubai this is a reminder! you cannot beat the secure feeling we all have living there."
day one ! pic.twitter.com/l7xPwVcD0H

— Caroline Stanbury (@C_Stanbury) June 26, 2022
Caroline assured her fans that she has hired security since this chilling incident.
Fan reactions:
Oodles of Bravoholics took to Caroline's Twitter feed to share their best wishes to her family during this trying time.
Others were quick to call out the Real Housewife for sharing too much of her personal life.
"You set yourself up for this when you were bragging about your travel itinerary, now the thieves know where you will be traveling. Not a bright thing to do. Stay safe."
"This is what happens when you live an affluent life style [sic] and flaunt it for the world to see. I'd think twice about posting every vacation I was on, personally. It's not fair or right, but sadly how the world is."
"Perhaps try living your life truly enjoying the experience VS. advertising your wealth and whereabouts. The empty hole you fill with material possessions, greed and obnoxious desperate attention seeking
[sic]
will never be filled."
Never forget:
Unfortunately, Caroline isn't the first (and probably not the last) influencer to get robbed after sharing their lifestyle with the public.
In case you missed it:
The 2013 film
The Bling Ring
 is a true story of a group of fame-obsessed internet stalkers who track down celebrity whereabouts in order to rob their homes.
Definitely worth a watch!
Do you think celebs and influencers will be more mindful of what and when they post in the future? Sound off in the comments.
---