Caitlyn Jenner Unfollowed Daughter Kendall Jenner On Instagram
The supermodel is still following Caitlyn, for the record.
Ashley Hoover Baker February 6, 2023 8:15am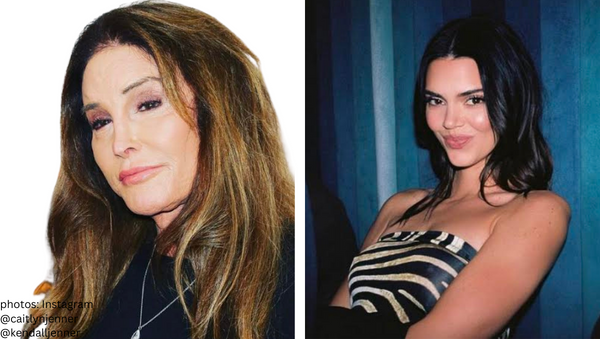 Family Feud?
Keeping Up With the Kardashians alum, Caitlyn Jenner, unfollowed her daughter, Kendall Jenner on Instagram.
The former Olympian may have an issue with Kendall, but Kendall has chosen to keep her side of the street clean by not taking any personal family issues to the 'gram.
The supermodel is still following Caitlyn even though her parent is messy af.
Caitlyn Jenner has unfollowed daughter Kendall Jenner on Instagram, fueling speculations that they had a falling out. pic.twitter.com/6XFgQVNIb0

— Buzzing Pop (@BuzzingPop) February 4, 2023
Fans rally for Kendall:
The comment section of @BuzzingPop's post was not kind to Caitlyn.
caitlyn has a track record of discarding her kids once they're no longer little and cute and start to become real ppl with opinions just ask any of her kids from her previous marriages
imagine unfollowing ur CHILD
So petty to unfollow your literal daughter lol surprised she didn't hit Kendall with a car
Whatever it was Kendall was in the right
How she fr gonna have a falling out with all 10 of her kids
The winner of the comment section, IMHO, is a champion for world peace, "
Kendall could fix things if she just hands Caitlyn a Pepsi." 
What do you think is going down in the House of Jenner? Drop your predictions below!
---