KUWTK's Caitlyn Jenner Announces Run For Governor Of California
"This will be a campaign of solutions."
Ashley Hoover Baker April 23, 2021 12:02pm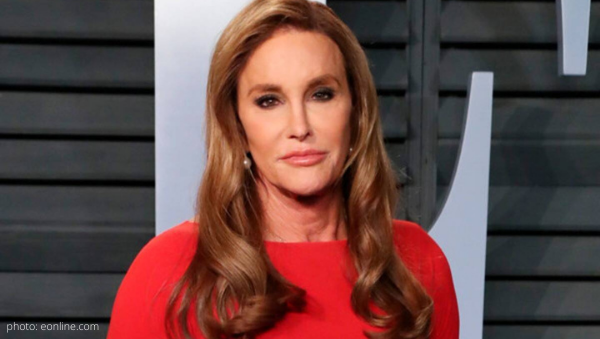 It's official.
Former Olympian/Keeping Up With The Kardashians star Caitlyn Jenner is running for Governor of California.
Yes, you read that correctly.
"Ms. Jenner, whose candidacy represents one of the most prominent bids for public office by an openly transgender person in the United States, said she had filed initial paperwork to run," as reported by the New York Times.
Caitlyn's official announcement:
It's no secret the transgender Republican has been vocal in her displeasure in the current political climate.
"For the past decade, we have seen the glimmer of the Golden State reduced by one-party rule that places politics over progress and special interests over people."
Kris Jenner's ex continued, "I have been a compassionate disrupter throughout my life, from representing the United States and winning a gold medal at the Olympics to helping advance the movement for equality. As Californians, we face a now-or-never opportunity to fundamentally fix our state before it's too late."
Caitlyn promised "This will be a campaign of solutions, providing a roadmap back to prosperity to turn this state around and finally clean up the damage [Governor] Newsom has done to this state."
Here's how it would work:
TMZ explained the process quite simply.
"Her path isn't set in cement. There is a petition to recall Governor Gavin Newsom … a movement that has gained steam in the wake of the pandemic. If the recall movement qualifies for the ballot, California voters will be asked 2 questions. Should Newsom be recalled? If a majority of voters say yes, then the second question is on the table. Who do you want to replace him? That's where Caitlyn's name will land."
Could history repeat itself?:
Cali's Governor Gray Davis was removed and replaced by Hollywood A-List action star, Arnold Schwarzenegger. 
Arnold served as Governor of California before he replaced then-President Donald Trump as host of the reality show The Apprentice.
Those aren't the only time Hollywood heavy hitters held political office…
Never forget, former President Ronald Reagan was a successful actor before he became POTUS.
View this post on Instagram
Need help Keeping Up With The Kardashians & Jenners?
Don't feel bad, as it's not an easy task. Lucky for you, Jessica and Marcy are here to help! Check out the Kar Dishin It podcast for the latest news and gossip about the famous family and hilarious recaps. Here is the most recent episode.
Do you think Caitlyn has what it takes to govern a state? Sound off in the comments!
---