Eddie Cibrian Denies Having An Affair With Piper Perabo While He Was Married To RHOBH Alum, Brandi Glanville
UPDATE- Eddie denies having an affair with Piper.
Ashley Hoover Baker December 21, 2022 5:03am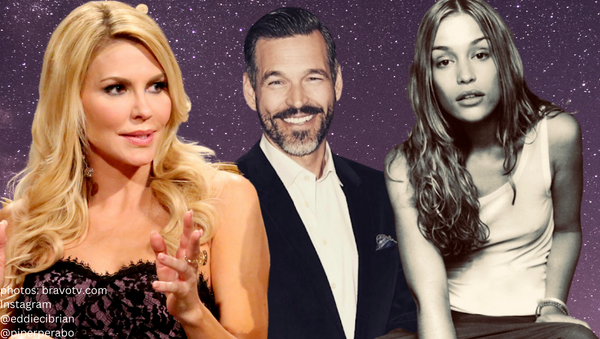 Updated post 12/21/2022 @5:03
deny Deny DENY!
Eddie Cibrian is not allowing Brandi Glanville's narrative to overshadow what he says is the truth regarding his relationship with actress Piper Perabo.
"I'm sad I have to address this, I really believed that we had come a long way, but this was untrue 19 years ago and it's untrue now," Eddie explained to Page Six.
The former Hot in Cleveland actor continued, "just because someone thinks something might be true does not make it true."
"Fun times at the Christmas table await," joked the father of two (that he shares with the RHOBH alum) adding, "this is all so unnecessary."
---
Original post 12/20/20220 @14:32
Real Housewives of Beverly Hills alum, Brandi Glanville, called out actress Piper Perabo for "f*cking" her then-husband, Eddie Cibrian.
On-set shenanigans:
In an interview with Page Six, Brandi dished on her ex-husband's indiscretions with Piper on the set of the 2005 horror movie, The Cave.
"They did a movie together and when Mason was 1 year old and I went to the set and it was in another country, Romania," explained the Real Housewives Ultimate Girls Trip season 2 star.
Brandi stated Piper "was a horrible c*nt to me" and "I don't like her as a person."
Oh, and there's the fact that Brandi noted, "I think she f*cked my husband."
No shame in her game:
The outspoken RHOBH cast member elaborated how Eddie's paramour didn't even try to hide that she was running game on her husband. "She was flirting with Eddie right in front of me."
"I was like, 'Am I here? Am I the only person [seeing this]? Like, what is happening?'"
Although team members from the movie set told Brandi what was happening behind her back, she wasn't ready to call it quits with her husband.
"He convinced me that it wasn't true" and even gaslighted her saying she was "just crazy," and "jealous."
Once a cheater …
Eddie Cibrian is a tiger that can't seem to change his stripes.
Never forget that Bravo's hit show, Vanderpump Rules, is a RHOBH spinoff because it followed SUR waitress Scheana Shay's affair with Brandi's husband/baby daddy.
Eddie's new wife, country music's LeAnn Rimes, also dated Eddie while he was married to Brandi.
Here's another friendly reminder that the 2000 film Coyote Ugly starred Piper and featured LeAnn's bop, Can't Fight The Moonlight. Brandi recollected that when she sees the movie poster, "I'm like, 'Oh gosh, they shared the same D!'"
*Eskimo sisters for life!*
Would you like Brandi to rejoin the RHOBH cast? Drop your opinion off in the comments.
---