Why Did Bethenny Frankel 'Throw A Fit' At RHONY Producers
Producers said the RHONY cast doesn't need B for the show to be a hit.
Ashley Hoover Baker April 20, 2020 11:51am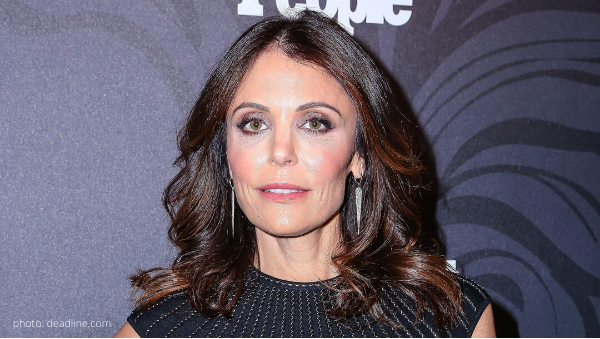 "When life gives me limes, I make margaritas." Bethenny Frankel
This iconic tagline from the Queen B of reality television is not consistent with her current state of mind after hearing what Bravo producers said about the current Bethenny-free-season.
The B Strong founder 'threw a fit' at Real Housewives of New York producers after they said the RHONY cast doesn't need B for the show to be a hit, according to reports from Page Six.
B's RHONY departure:
Bethenny quit the show in August 2019 being a RHONY cast member for seasons 1-3 and 7-11. In case you need a refresher…
After the season 12 premiere, she slammed Bravo's juggernaut by saying that the ratings for the first episodes without her were weak. A production source told Page Six, "She's jealous [because] she's not on still. She made a rash decision [to leave] and she misses the limelight of it all." The secret source added, "And she can't believe it will be as successful without her and may be better."
Page Six also reported, "The same source said that all the way back in November at BravoCon — the network's new reality TV fest held in New York — Frankel was already so preoccupied with the thought that she wasn't an essential part of the show that she flew off the handle when its longtime producer Barrie Bernstein said on a panel that the cast 'don't need Bethenny.'"
How will the show fare without Bethenny?
Barrie Bernstein explained, "Bethenny of course is Bethenny. We did three seasons without her in the middle, it was successful, a lot of fun, some of the best trips." The producer added, "And the ladies, they've done this for a while, and they don't need Bethenny. I think this season we're really excited to shine that."
The source told Page Six, "Bethenny got wind of it, got very angry and blocked [Bernstein] from her phone."
Bethenny threw shade, too:
In an interview with Extra, Bethenny clapped back.  "The ratings overall in television have never been higher and perhaps the ratings on 'Real Housewives' aren't doing well because it's sort of not maybe the content that is inspiring people to do what they need to do right now."
Need more RHONY in your life?
One of my favorite podcasts, Pink Shade with Erin Martin, is doing weekly RHONY breakdowns. Here is the most recent episode. I'm living for these recaps; I hope they bring you some much needed joy as well!
Also, On This Day Entertainment goes live on Instagram after each episode to dish on the latest happenings from the show. Make sure you follow @onthisdayentertainment on the 'gram and join the conversation on why there is a vibrator in the chicken at Ramona's Hamptons home and so much more!
Do you think RHONY needs Bethenny? Drop your opinion off in the comments!
---