Bethenny Frankel On Why She Left RHONY And New HBO Max Show
"I just thought to myself, a bartender, a high-class prostitute who's making a lot of money, you gotta sometimes make a move, and just say, 'Let me just do what feels right to me.'"
Ashley Hoover Baker February 21, 2020 8:34am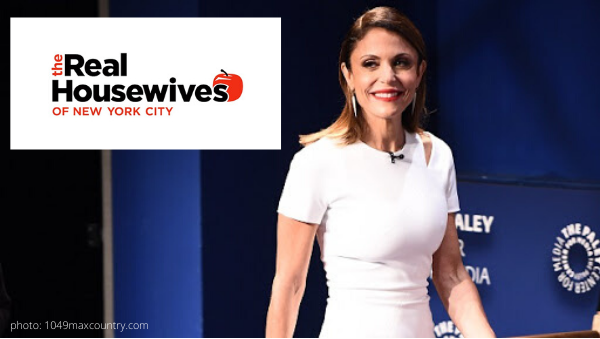 Bethenny Frankel finally spills the tea on why she really left the Real Housewives of New York and dishes on her new HBO Max show that is in development.
Why did Bethenny leave RHONY?
In an interview reality tv's Queen B did with Variety, the housewife/entrepreneur/humanitarian detailed why she chose to depart from the popular Bravo show. "Everyone thinks I left because of money. I wasn't leaving because of money." She continued, "I was staying because of money."
The Skinny Girl mogul who announced her latest TV venture 'The Big Shot With Bethenny' explained that she had outgrown RHONY. "It no longer became this platform to promote my business, because I had done that, and there was more promoting sort of new and questionable businesses than the legitimate ones at this point." (Oh, the shade!)
Could she have been referring to Ramona Singer's beauty line Ageless by Ramona (after she's had multiple procedures to her face, mind you) or possibly Luann de Lesseps' circus cabaret show? Don't get me started on former RHONY star, Carole Radziwill's necklace/vibrator line…
Was Bethenny apprehensive to leave a popular tv show?
Bethenny admitted that the "astronomical" paycheck made her hesitate, but she explained, "I just thought to myself, a bartender, a high-class prostitute who's making a lot of money, you gotta sometimes make a move, and just say, 'Let me just do what feels right to me.'"
The New York native added, "I just was looking for a reason. And I just was ready to do it. I didn't want to be there anymore. I didn't want to be there anymore. I mean, honestly — I just didn't." (Did you hear the sound of my heart breaking?)
What's next for Bethenny?
Bryn's mom is now looking to the future, which consists of filming her HBO Max show, and being second-in-command at her company. "I had so many ideas for shows, and one of them was to find my successor," Bethenny dished to Variety. "The show came out of the need. I've always had amazing, young, hungry, aggressive employees, but I've really still had to be the one directing them, and teaching them how to fish. I've hired different brand managers and presidents; I haven't really had a person that I felt could live and breathe the brand, understand it, and speak as me, make decisions as me, write as me."
B's new show:
'The Big Shot With Bethenny' is still in it's planning phase. The next step will be casting and revealing how people can apply. "Then we will begin shooting in not that long of a time, in the next couple of months."
A Bethenny-less RHONY:
B may have moved on, but the show must go on! The 12th season of Bravo's juggernaut starring Dorinda Medley, Tinsley Mortimer, Ramona, Luann, Sonja Morgan, and newbie Leah McSweeny has yet to announce a premiere date, but has released a trailer. In case you missed it…
If you want to keep up on all of the latest reality tv/celebrity news, you should check out the On This Day Entertainment podcast. Here is the episode that breaks down the season 12 RHONY trailer.
Will you tune into B's new show? Sound off in the comments!
---