Former Bachelorette Michelle Young Confirms Break Up With Fiancé Nayte Olukoya
"I'm deeply hurting and will need time and space to work through this heartbreak."
Ashley Hoover Baker June 18, 2022 9:58am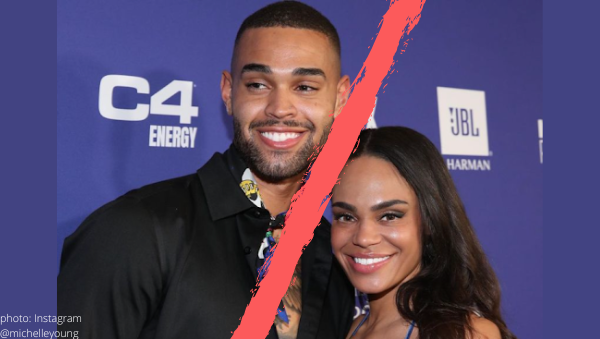 Breaking up is hard to do:
Michelle Young, the season 18 star of The Bachelorette, and her fiancé, Nayte Olukoya, have decided to call it quits.
Both took to their Instagram story to share their posts as it appears neither deem the break up worthy of a space on their IG grid.
Michelle's statement:
After acknowledging how difficult navigating a relationship in the public eye hs been, the school teacher-turned-Bachelorette-turned-influencer announced she and the season's winner have decided to go their "separate ways."
Michelle addressed Nayte penning, "you quickly became my best friend and the love I have for you is incredibly strong. I will never stop wanting to see you succeed."
"I will always acknowledge and appreciate the adventures, support, and growth both Nayte and this experience have brought me."
Admitting she is having a difficult time, Michelle is practing self care. "I'm deeply hurting and will need time and space to work through this heartbreak."
Nayte's post:
"Michelle and I are going to move forward separately. Hearts are heavy, emotions are high, and we are dealing with this the best way we can."
"Michelle and I are naturally private people, and when it comes to this breakup, we will continue being so."
"The emotions are real. The heartbreak is real. And that we are real. We're human beings going through a breakup, and we all know breakups are difficult. So we're asking that you allow us our privacy so that we can mend our hearts in the privacy of our own lives."
Do you think Michelle will slip into any of her former suitor's DMs when she's ready to date again? If so, drop names in the comments!
---