Ariana Madix Accused Tom Sandoval And Raquel Leviss Of Having "Sex In My Guest Room" While She Slept Nearby
Sandoval left a sleeping Ariana to f*ck her friend in a nearby bedroom.
Ashley Hoover Baker May 24, 2023 10:36am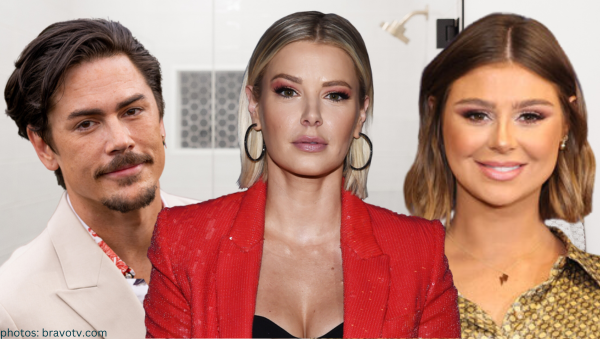 Close quarters:
During an episode of the Call Her Daddy podcast, Vanderpump Rules beauty, Ariana Madix, dropped a bomb regarding the sex life of her then-boyfriend of nine years, Tom Sandoval, and her 'close friend,' Raquel Leviss.
According to Ariana, Skeezy Sandoval and the Bambi-eyed bitch boned in her guest room while asleep in the primary bedroom she once shared with Tom.
"I think they had sex in my guest room while I was sleeping in my own bed that he and I went to bed in together and then he left the bed and went to the guest room and f*cked her."
ICYMI:
This wasn't the only time Sandoval cheated with Raquel while they were in close proximity to Ariana.
During the VPR10 finale, Ariana called her ex-boyfriend and ex-friend after learning they "f*cked in" Raquel's car. After their tryst, Sandoval was forced to ring the doorbell to get back inside his home as he forgot his key … Ariana let him in.

All this went down just as Ariana's dog, Charlotte, was transitioning to cross the rainbow bridge.
 Do you think Bravo will have Sandoval and Raquel back since they are not communicating with the friend group? Sound off below.
---