Stassi Schroeder Says VPR's Raquel Leviss "Might Be The Worst Sociopath Of All"
Is anyone else shooketh?
Ashley Hoover Baker May 19, 2023 10:53am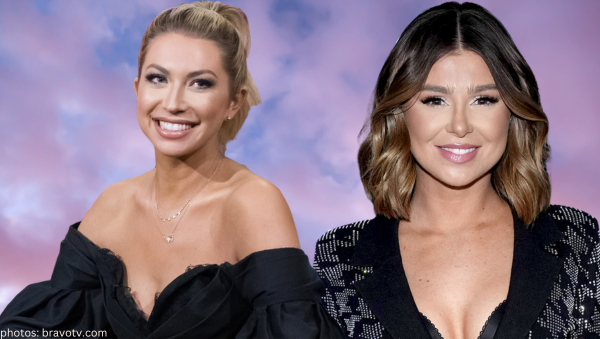 Former Vanderpump Rules star, Stassi Schroeder, took time during the Orlando stop of The Mommy Dearest book tour to call out Raquel Leviss for the way she behaved as news of Scandoval broke.
The New York Times best-selling author thinks Raquel (legal name Rachel) "might be the worst sociopath of all."
Stassi continued, "Like, a smile on her face in her confessional as she's talking about hooking up with Sandoval. Then when she films with Sandoval showing zero remorse."
"I'm literally blown away."
It's Raquel. Hi! She's the problem. It's her.
The fired VPR beauty wondered if Raquel is just as bad as Skeezy Sandoval.
"Maybe she actually IS the problem?!?! I mean, not THE problem, but I've kind of been giving her a pass."
She noted that "Sandoval is the puppet master and she's just following along."
The part Stassi had the hardest time wrapping her head around was the fact that the former beauty pageant contestant showed "zero emotion" as the rest of the friend group was angry, disappointed, pissed off, etc.
Raquel showed "Zero remorse."
Do you agree with Stassi's (non-clinical) assessment of Raquel? Drop your opinion below.
---