VPR Alum Stassi Schroeder "Fangirled" Over Love Is Blind 4 Fan Favorites
"I think I scared them."
Ashley Hoover Baker April 18, 2023 11:08am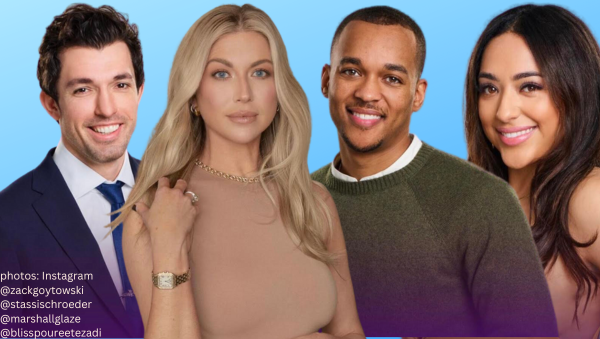 Love Is Blind season 4 stars Zack Goytowski, Bliss Poureetezadi, and Marshall Glaze found a fan in former Vanderpump Rules star, Stassi Schroeder.
The controversial VPR alum took to her Instagram story to share a vlog of her reacting to meeting the Netflix reality tv stars on an airplane.
"I'm shaking right now. Like, literally shaking," began Stassi, who was fired in 2020 by Bravo TV.
"I just got off the plane and I saw Marshall and Zack and Bliss from Love Is Blind and I just fangirled on them so hard I think I scared them."
The bronde beauty continued, "I was just like, 'Holy f*ck, you guys are so likable. Marshall, you deserve so much.'"
While giggling, the expectant mom reiterated, "I'm like shaking. My heart is beating so fast."
View this post on Instagram
Are there any reality tv stars that would make you react similarly to Stassi? Drop names below!
---