VPR Alum Stassi Schroeder And Beau Clark Announce The Gender Of Their Second Baby
Hartford is going to be a big sister!
Ashley Hoover Baker March 10, 2023 10:37am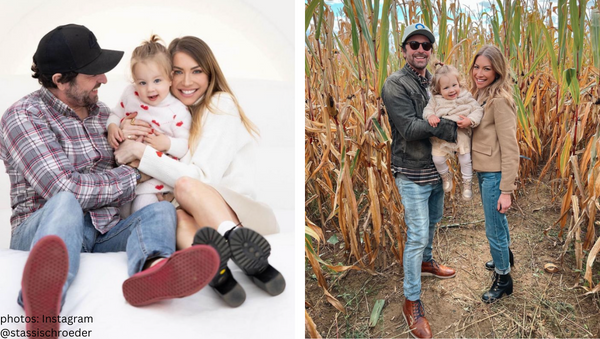 Congratulations to the Clark family!
Former Vanderpump Rules stars Stassi Schroeder and Beau Clark revealed their second baby is a boy on their podcast … while behind a paywall on Patreon. (At least they aren't getting paid by Bravo, like Real Housewives of Potomac's Robyn Dixon.
"I knew the whole entire time that we were having a boy," announced the VPR alum on The Good The Bad The Baby podcast. 
"I kept saying it," continued Hartford's mom.
"I felt it. It was a vibe. … I don't know how to f–king explain it."
Stassi noted that she is so in touch with her body that she was "convinced" she was going to have a baby boy this time.
The former SURver even tried convince herself of the possibility that they would have another daughter.
The reveal:
Mommy and Daddy Clark were dining with their future son's godparents when they opened a box containing blue packaging and a baby sized Vans sneaker. (That's SO Beau!)
After shedding happy tears, the parents FaceTimed Hartford to tell her she was going to be a big sister to a baby brother!
"You won't have any competition," assured Stassi.
"Don't worry. It's a boy."
View this post on Instagram
Would you like to see Stassi and Beau return to VPR? Sound off below.
---