Albie Manzo Addresses Caroline's Letter
"Let things play out. My uncle, more than anything, wants things to play out."
Imani Craig June 4, 2021 1:33pm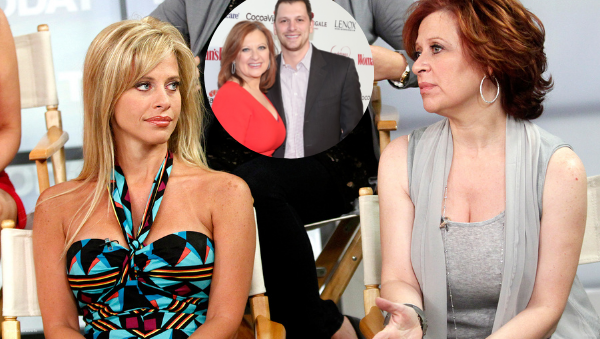 Albie Manzo is "telling us something about his family" and if you're like me, you've been waiting for the Manzo family to address Caroline's letter.
In the latest episode of his podcast Dear Albie, the eldest son of Caroline sets the record straight and defends the matriarch of his family. 
If you need a refresher or haven't kept up with the Jersey drama, lets get you up to speed. 
The Backstory
On season 1 of The Real Housewives of New Jersey, viewers met sisters Dina and Caroline who happened to marry brothers, Tommy and Albert Manzo. The brothers own the iconic catering and event venue, The Brownstone, located in Paterson, New Jersey. 
Throughout the season, viewers fell in the love with the tight-knit, Italian family dynamic. However, we couldn't have predicted what was in store for the "thick as thieves" Manzos. 
Dina and Tommy Manzo filed for divorce in 2012 and finalized in 2016. Dina met, and ultimately married her current husband, Dave Cantin, in June of 2017.  Sadly, Dina's honeymoon phase quickly came to a harsh halt. 
In 2017, Tommy Manzo was charged as an accomplice to robbery, burglary, aggravated assault, and theft during a home invasion that left Dina and Dave zip-tied and beaten. (FYI Tommy was also charged in 2015 when he hired a hitman to attack Dave outside a strip mall). 
Enter the current drama that refueled the RHONJ fallout. 
Current News
Caroline (plus well-respected community leaders, as told by Albie in his podcast) wrote letters advocating for Tommy's character and release from jail.  
As you can imagine, Bravo fans went crazy on social media following this news. How could a woman whose brand is family, sell-out her sister? According to Albie, gossiping about Caroline's involvement is "straight-up irresponsible." 
Dear Albie Commentary
Albie says the Manzos are only speaking to what they know of Tommy. They claim he is a good person however, "if the facts turn out otherwise, [they] will be the first people to say 'put him in jail'." Furthermore, Albie denies and resents the idea that the Manzo family doesn't support "domestic abuse victims" as well as takes joy in Dina's attack. 
"Do you think that whoever is responsible for this, no matter who it is, we wouldn't want that person in jail?" To put the scenario in perspective, Albie uses a metaphor surrounding his agony when Joe Giudice was sentenced to prison. Human empathy can exist even though you don't get along with someone, a la his aunt Dina. 
Regardless of being estranged from Dina, Albie wants the fans and drama onlookers to understand the gravity of the situation. There's no after show or a storyline — this is real life. 
During the 20 minute episode, Albie refuted any notion that this family drama was for any type of gain or profit, which Dina alluded to. In his "15 years of being on reality tv" he would have capitalized years ago. He would never use his mother to sell his podcast. Also, to those texting their support in private, he asks, please do so in public. 
There you have it, folks. He wasn't "silent, just busy" and the Manzos can only vouch for what they know about Tommy Manzo.
Blood is still thicker than water. I guess it just depends on which side of the family you're referring to. 
Listen to the Dear Albie episode and lets us know what your take is on the family drama.
Do you see where Caroline is coming from in supporting her brother-in-law?
Is Dina holding onto a grudge?
Let us know! 
---