90 Day Fiance: Darcey Silva "It Was Like A Slap In The Face" When She Heard Jesse Meester And Tom Brooks Are Friends
Darcey added, the friendship feels like "a low blow," and is calculated.
Ashley Hoover Baker February 25, 2020 3:07pm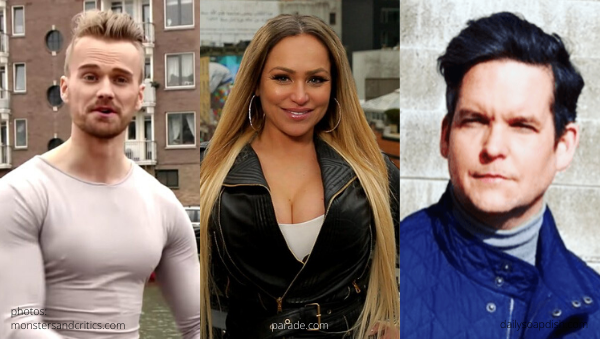 90 Day Fiance's Darcey Silva said, "It was like a slap in the face" when she heard her exes Jesse Meester and Tom Brooks are now friends. Darcey added, the friendship feels like "a low blow," and is calculated.
The 'OG' 90DF cast member first appeared on seasons 1 and 2 of the 90 Day Fiance: Before the 90 Days with her ex, Jesse. By season 3, she attempted to make things work with boyfriend Tom. US Magazine learned in an exclusive interview, "The last thing she [Darcey] expected was for Tom, 40, and Jesse, 27, to become friends.
What does Darcey think of this budding friendship?
"It was like a slap in the face, but that's their style and they're going to do what they want to do anyway," she told US while promoting 90DF season 4. "I think people could see through that. … What was the reason for it? [Tom] knew exactly how I got treated and he thought that I was very much disrespected by Jesse and for them to kind of band up and I felt ganged up on."
How how has this affected Darcey's mindset?
While viewers wait to see how Darcey's relationship with Tom will dissolve, the 'Lock your Number' singer explained, "I'm me, I am what I am: Darcey. I have two beautiful children. I work hard and I want love like everybody else in the end."
She continued, "I don't regret anything. I can't regret ever being with Jesse and learning from that made me a stronger woman as I went on a relationship with Tom. So you guys will see different aspects of me. … I learned how to respect myself and love myself more and own your own worth."
In case you'd like to see the interview for yourself…
If you need more 90DF gossip in your life, you should check out the Pink Shade with Erin Martin podcast. Here is the latest episode!
Do you think that Jesse and Tom's friendship is a dig at Darcey? Sound off in the comments!
---