Zach Shallcross Felt "Immense Guilt" After Having Sex With Gabi Elnicki During Fantasy Suites
"In that moment, I told her, 'OK, yes, this can be a secret.'"
Ashley Hoover Baker March 30, 2023 7:54am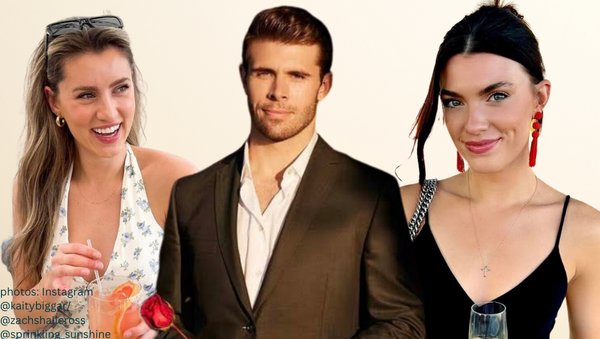 On the heels of a very dramatic conversation on After The Final Rose between The Bachelor's Zach Shallcross and Gabi Elnicki, Zach gave insight into why he broke his promise to keep their intimacy private.
The season 27 Bachelor was a guest on Us Weekly's Here for the Right Reasons podcast and revealed what changed after his date with his now-fiance, Kaity Biggar.
In case you missed it, Zach went into Fantasy Suites with the intention of not getting intimate with any of the women. On his second overnight; however, Zach and Gabi decided to take their relationship to the next level and keep it "between us," according to Zach.
He revealed, "In that moment, I told [Gabi], I was like, 'OK, yes, this can be a secret.' And the guilt ate at me."
"When things did not go the way I thought they were gonna go, I felt immense guilt, but I also didn't want to hurt Gabi or freak her out," continued Zach. "I wanted to just let her know, 'Hey, I feel really bad about this because of like, from what I personally did — me going against what I thought I was gonna do.'"
Then, another reality set in. "And thinking that there's an engagement right around the corner and I'm holding in a secret, like, I don't know, that is the scariest thing."
One thing Zach knew in the moment is that he didn't want to go forward into a life with Kaity with secrets involving Gabi. "That's not who I am as a man. That's not what I want to be — to hold secrets and not give the full truth. Obviously, it caused a lot of pain though [to Gabi], and I don't take away from that."
View this post on Instagram
---