Gabi Elnicki Was Caught Reading 'How To Win The Bachelor' While Filming With Zach Shallcross
Ashley Hoover Baker March 2, 2023 11:15am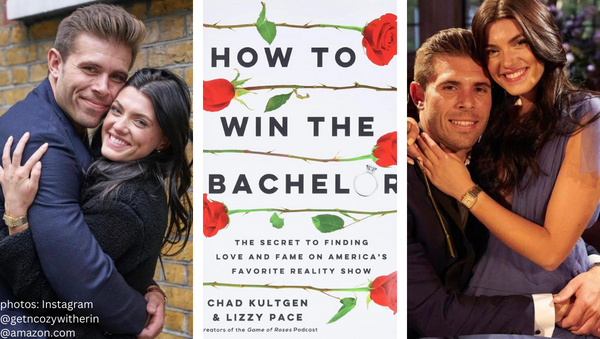 Here for the right reasons?
The Bachelor season 27 contestant, Gabi Elnicki, rubbed Bachelor Nation the wrong way even though she and this season's Bachelor, Zach Shallcross, have made such a strong connection.
The gorgeous 25-year-old account executive from Pittsford, Vermont was seen reading 'How to Win the Bachelor' by Chad Kultgen and Lizzy Pace, who also host the popular Game of Roses podcast.
According to reports from StyleCaster.com, Gabi was studying how to win the show while filming at the mansion. Naturally, fans are left questioning the brunette beauty's intentions.  
Gabi's choice of reading material implies her motivation to join the show is for fame rather than love.
Check out amazon.com's description of the popular how-to book.
"Discover the fascinating history of the show, uncover the ins and outs of the phenomenon that has become Bachelor Nation, and take a deeper look at what separates the winners from the losers. From how best to exit the limo on Night One, to strategies for making a run for the all-important First Impression Rose, to how to avoid being labeled a villain, this clear-eyed guide illustrates the rules and strategies any would-be contestant should know."
Billed as "The ultimate must-read for every fan, How to Win the Bachelor gives you an inside look at the franchise where The Rose holds all the power."
View this post on Instagram
It is unclear at this point if production will address Gabi's book selection on the show.
Does this information change your perspective of Gabi? Sound off in the comments.
---