Erika 'Jayne' Girardi Responds To Jennifer Lawrence's Criticism
Cue Erika's 'OR WHAT' face...
Ashley Hoover Baker September 15, 2022 4:13pm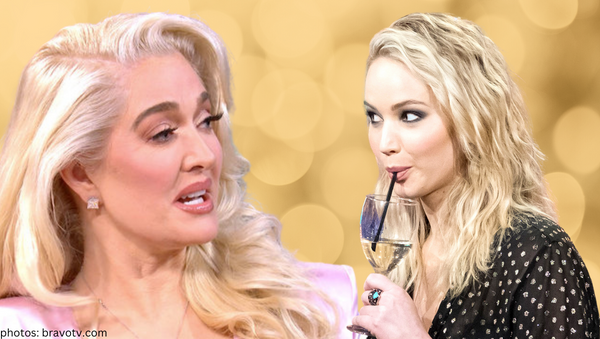 Just here for the drama…
As a bottom-feeding Bravoholic, nothing makes me feel more alive than when Real Housewives and mainstream celebrities cross paths, let alone have beef.
The lingering feud between
Jennifer Lawrence
– a Hollywood starlet – and
Erika 'Jayne' Girardi
, a criminally funded wannabe pop star/reality tv personality has me gagged and gasping for air.
Here's a play-by-play, ICYMI.
How it started:
While at the Toronto International Film Festival
, Variety caught up with
Jennifer Lawrence and asked her thoughts on the current season of
Real Housewives of Beverly Hills
.
"My biggest problem with this season is that it's just been boring," dished the star of the upcoming film, Causeway.
The new mom could resist adding, "And I think that Erika is evil."
Jennifer didn't stop there. "I would go as far as to say, she needs a publicist ASAP."
How it's going:
During a guest appearance on Watch What Happens Live, Erika went into 'OR WHAT' mode and gave it to the Oscar-winning actress.
WWHL host, Andy Cohen, asked EJ her reaction to JLaw calling her "evil."
Erika's response?
"Well, you know, it's easy to label people when they are at their absolute lowest going through something in real time on television."
In true Erika fashion, she doubled down on Jennifer.
"But anytime that she would like to come on down and mix it up with us, I'm sure that we could unmask the ugly parts of her personality, as well."
In case you were wondering, that's not diamonds … it's ice!
See for yourself:
View this post on Instagram
Do you think Jennifer will continue the feud, or will she allow Erika to take the last jab? Drop your prediction off in the comments.
---