Todrick Hall Cancelled All Press After Celebrity Big Brother Finale
Allegedly, production will deduct "his pay because of the refusal."
Ashley Hoover Baker February 24, 2022 8:01am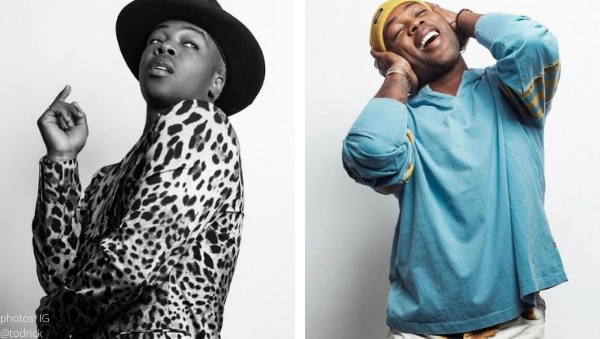 The jury has spoken!
Miesha Tate won the Celebrity Big Brother vote 7-1, while her new friend/fellow finalist, Todrick Hall, immediately felt repercussions from his gameplay.
Todrick's controversial strategy rubbed his fans and CBB viewers the wrong way…so badly, in fact, that the recurring judge on RuPaul's Drag Race turned off the comments on his Instagram page and canceled all press post-Big Brother house.
View this post on Instagram
Back to the real world:
Karma came for Todrick- in the form of an angry internet.
Shout out to @SpoilerKingBB on Twitter for keeping us informed beyond the CBB cameras!
Here's a rundown of the happenings once the finalists received their cell phones:
"Backstage, Todrick and Miesha (+ Cynthia) got their phones back. As they started to talk, Todrick looked at his phone intensely, then excused himself and went into his dressing room and shut the door."
"Backstage, Miesha and Cynthia looked stunned going through their phones. Cynthia in particular looked aggravated and walked off to call someone. Miesha knocked on Todrick's door for 2 minutes before he let her in."
"About an hour ago, Todrick refused to come out of his dressing room for press. Production begged him and Grodner went into his dressing room but to no avail after she came out it was officially cancelled Production will be docking his pay because of the refusal."
"Production is hoping Todrick does reschedule by the end of this week, but as of now it appears highly unlikely."
Not sorry:
Clearly, Todrick is getting DRAGGED FOR TRASH. So much, I almost felt bad for him- til I read this…
SPOILERS: Shanna was taunting Todrick about getting an apology for his comments. Todrick said he had nothing to apologize for as Miesha/Chris K stepped in. #CBBUS3 https://t.co/5sVJXnXzTX
— SpoilerKing 👑 (@SpoilerKingBB) February 24, 2022
It gets juicier:
It became so tense between Shanna and Todrick that other houseguests had to intervene!
SPOILERS: As production tried to drag the cast off the stage, Shanna started talking shit to Todrick. Todrick ignored it and Miesha started talking back to Shanna before Chris Kirpatrick broke it up. Was easily the most tense BB finale I've EVER seen including BB19 #CBBUS3

— SpoilerKing 👑 (@SpoilerKingBB) February 24, 2022
Do you think Todrick's career will feel the wrath of his CBB choices? Sound off in the comments?
---