Tiger King: More Than One Person Killed Don Lewis
Sheriff Chad Chronister says Carole Baskin is not a person of interest.
Ashley Hoover Baker April 13, 2020 1:51pm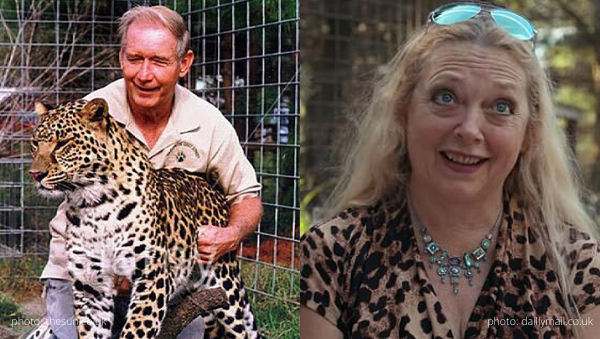 Hey all you cool cats and kittens.
There is good news for one of Tiger King's villains, Carole Baskin.
Sheriff Chad Chronister says 'Carole mother f*cking Baskin' (as Joe Exotic called her) is not a person of interest in the disappearance of her then-husband, Don Lewis, contrary to the popular conspiracy theories that arose after the popularity of Netflix's hit docu-series.
According to reports from TMZ, the Hillsborough County Sheriff is convinced one person could NOT have committed the 1997 crime. He says someone must have helped commit the crime and someone got paid. Though Carole isn't a person of interest, there is a lingering suspicion of her as well as others he did not identify.
The Sheriff hopes that someone comes forward, possibly someone who helped and wants to clear their conscience. He also clarified that he is willing to work with anyone who has info, as immunity is on the table if people come forward.
Carole has maintained she knows nothing regarding Don's disappearance.
Do you think Carole killed Don and fed him to her tigers? Drop your opinions off in the comments!
---