Welcome To Sweetie Pie's James Timothy Norman Arrested For Alleged Murder-For-Hire Plot
The former OWN star had gotten a life insurance policy for his nephew, Andre, and was the sole beneficiary.
Ashley Hoover Baker August 19, 2020 9:22am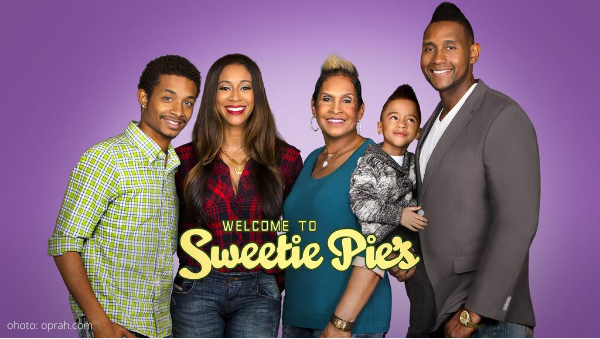 Someone get Lester Holt on the phone. We've got a Dateline story for him!
James Timothy Norman from OWN's show Welcome To Sweetie Pie's was arrested for playing an alleged role in his nephew's death over four years ago. I think it's important to note that James had become the sole beneficiary of his nephew, Andre Montgomery's $450k life insurance policy in 2014.
Now that it's clear what James' motivation was, let's dig into how this tragedy happened.
James didn't work alone:
According to documents obtained by TMZ, James "worked with a woman named Terica Ellis to allegedly pull off the murder. The feds claim they communicated on burner phones in the days leading up to the killing in St. Louis."
The logistics:
CNN reported that in the days just before Andre's murder, Terica and James were in communication using temporary phones they had activated earlier in the day. The court docs state that Terica "also used the temporary phone to communicate with Montgomery and learn his physical location."
Once she learned of Andre's whereabouts, she immediately called James.
The murder:
Andre Montgomery was shot and killed around 8:02, according to the release.
How did the cops crack this case?
Well, Terica's phone location information indicated she was near the scene of the crime at the time of Andre's murder. After the 'job' was done, she called James and began her travel toward Memphis, Tennessee.
Did I mention she deposited over $9,000 in cash into various bank accounts days after the murder?!?! Yeah, that's pretty telling. As was James contacting the life insurance company shortly after his nephew's murder trying to collect on the policy he had taken out on his nephew.
Clearly these two didn't grow up watching 2020, Dateline, Cops, and the oodles of other crime shows I did – even I know what rookie mistakes these are!
Miss Robbie's take:
Cinemablend.com reported that Miss Robbie, Andre's grandmother, always believed Andre's murder was a setup, but I doubt she ever expected her grandson's uncle to be one of the people behind the crime. She believed whoever killed her grandson had access to the hotel room he was reportedly staying in at the time of his death, as well as his belongings. It's a definite maybe that Terica Ellis is the person that reality tv star had in mind.
The Taste of Reality team sends their warmest regards to the family during this difficult time.
Need more reality tv and celebrity true crime in your life?
I've got you! Check out the On This Day Entertainment podcast to stay up-to-date on all the celebrity crimes you can handle, from yesterday and today. Here is last week's episode featuring a new theory on Tiger King star, Carole Baskin's husband's disappearance.
Would you like to see the Oprah Winfrey Network cover the court hearings for this case? Sound off in the comments!
---