Spencer Pratt Supports Bethenny Frankel's Initiative To Unionize Reality TV
"I was on strike with Bethenny. That's why I passed" on filming Special Forces: World's Toughest Test.
Ashley Hoover Baker August 1, 2023 2:09pm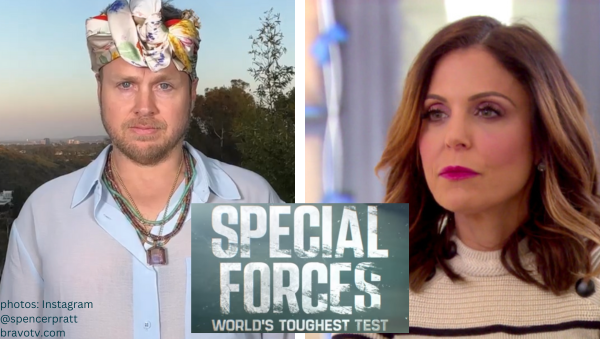 Spencer Pratt revealed he was asked to join the cast of Special Forces: World's Toughest Test … but chose not to because of Bethenny Frankel.
The Hills alum took to the comment section of a post created by Instagram's @sobaditsgoodwithryanbailey to explain why he turned down the sophomore-season reality challenge.
"I was on strike with Bethenny that's why I passed," explained the father of two.
In case you missed it, the former Real Housewives of New York star began the conversation about creating a union for reality tv talent.
She took to her TikTok page to reveal a ten-term proposal for the next generation of reality tv stars to use when in contractual negotiations. "These are ways that talent can understand compensation without having to try to audit a multi-billion-dollar, powerful company."
View this post on Instagram
Would anyone else have loved to see Spencer Pratt in the mix? (But totally respect his stance💪🏻) pic.twitter.com/OcmpfW21IJ

— OnThisDayENT (@OnThisDayENT) August 1, 2023
The season 2 cast of World's Toughest Test includes Vanderpump Rules' Tom Sandoval, Keeping Up With the Kardashians' Blac Chyna, entertainer Jojo Siwa, actress Tara Reid, and Beverly Hills 90210 actor Brian Austin Green.
Never forget, Jojo and David Silver Brian Austin competed against each other on season 30 of Dancing With the Stars. 
Would you have liked to have seen Spencer compete against this group of celebrities? Drop your opinion below.
---