Britney Spears Slams Jamie Lynn Spears For Saying It's "Hard Being Her Sister" On Special Forces: World's Toughest Test
OOPS! JL made herself the victim again.
Ashley Hoover Baker January 7, 2023 10:38am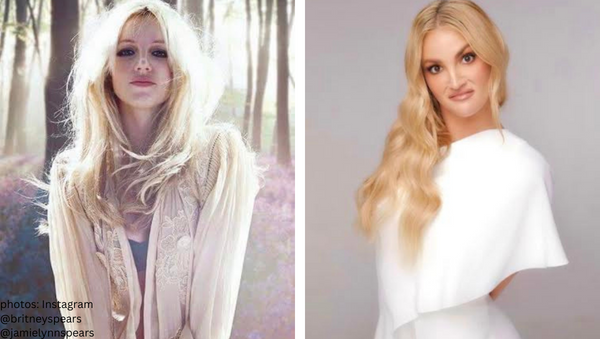 Oh no she didn't!
Britney Spears' little sister, Jamie Lynn Spears, had the audacity to complain on Fox TV's newest reality competition show, Special Forces: World's Toughest Test about how it's "hard being her sister."
JL has gall to make such claims after Britney spent a decade and a half in an abusive conservatorship orchestrated by her family.
Britney's struggles:
The queen of pop music took to Instagram to speak her mind regarding her sister's reality tv rant paired with pictures from a google search of the effects of nerve damage, which Brit acquired after years of abuse. The "right side of my body goes numb every night !!!"
Britney understands how she could share her story on tv but chooses to do upon others as they did to her – take it to the internet.
"I sat in a chair for 10 hours a day and no rights for 4 months !!! They hurt me and nothing was done except that I lost 15 years of my life with my family owning my name."
The Gimme More songstress even spilled on the tea about how her sister treated her when her foot was broken. "I'm sorry you feel that way but don't ever poke at my broken foot in a kitchen telling me to go to the doctor because my foot infection might infect your royal children !!!"
View this post on Instagram
Are you surprised that Jamie Lynn is trying to change the narrative and make herself a victim? Drop your opinion off in the comments.
---