Dancing With The Star's JoJo Siwa Confirms Split With Girlfriend Kylie Prew
"But she is literally still my best friend."
Ashley Hoover Baker November 3, 2021 12:11pm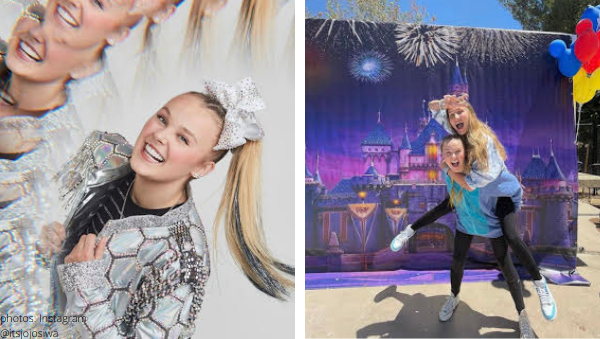 Dancing With The Stars' JoJo Siwa confirmed her split with girlfriend, Kylie Prew after nine months of dating.
The 18-year-old YouTuber gave fans a relationship update while making an appearance on Paris Hilton's This Is Paris podcast.
The announcement:
"I have yet to talk about this officially, publicly, but we broke up," confessed JoJo to the Cooking With Paris star.
"But she [Kylie] is literally still my best friend. I talked to her yesterday. She just got a new puppy. She's awesome. She's having the time of her life, I'm having the time of my life."
Still friends:
Here are some wise words from the teenage influencer…
"I'm really lucky that I didn't lose her completely because even though relationships end, friendships don't have to end."
JoJo admitted she "didn't know could happen."
Neither did I, kid.
Neither did I.
"But I'm really happy that I remember all the fun times, all the good times, and nothing bad happened," detailed JoJo.
Timing:
JoJo referred to Kylie as the "right person" at the "wrong time" as she contributed to the split to her "hectic schedule."
In case you missed it:
JoJo confirmed she was gay in early 2021 after posting a photo of herself wearing a gifted shirt that read 'Best. Gay. Cousin. Ever.'
The Dance Moms alumni [along with professional dancer Jenna Johnson] made history as the first same-sex duo on the 30th season of DWTS.
View this post on Instagram
Do you think JoJo has a good chance of winning the mirrorball? Drop your predictions off in the comments!
---