Shahs Of Sunset Mid Season Sneak Peak: More On Mercedes MJ Javid And Reza Farahan's Feud
Is Destiney Rose to blame for the broken friendship?
Ashley Hoover Baker February 27, 2020 1:01pm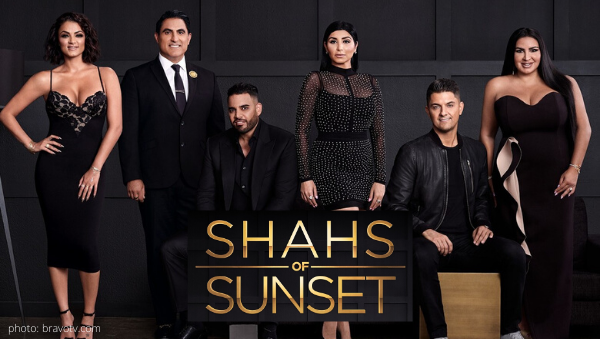 The Shahs of Sunset mid-season sneak peak is here! The Mercedes 'MJ' Javid/Reza Farahan feud heats up and so much more! Here's a breakdown of the teaser featured on Eonline.com!
MJ VS Reza:
Frenemies no more? The on-again/off-again BFFs may officially consider each other enemies after the words exchanged at a deck party.
MJ threw shade at her former friend, "Go back to your stupid husband, cheat on each other, go to bath houses."
An angered Reza clapped back with, "Go home and watch your baby, bitch! What are you doing here?"
If confessional walls could talk, they would dish that Reza believes the new mother is "a liar," whereas MJ refers to Reza as "a f–king asshole."
Never forget, it was Destiney that mentioned the 'naked Jenja' cheating allegations about Adam Neely to Reza, his husband. Destiney has found herself between a rock and a hard place as she upset MJ as well as Reza.
"I've never sat there and spoke sh!t about you guys," Destiney promises MJ.
Mike Shouhed and Nema Vand VS Destiney:
It doesn't stop there! More cast members are unhappy with Destiney. Mike Shouhed going as far as to call her "a f–king liar."
Nema asked, "If you're truly innocent, why are you acting so goddamn guilty."
Nema VS Mike:
When you think it can't get worse for this group of friends, it does. Nema screams at Mike after he made a comment about his father.
Just before the cameras fade to black, Mike adds, "Things are getting interesting in this f*cking place."
In case you'd like to watch the preview for yourself, here ya go!
Do you think Destiney is to blame for starting the drama in the first place? Spill your tea in the comments!
---