RuPaul's Drag Race: The Secret Celebrity Edition Trailer Is Here!
Ru's latest spin off premiers Friday, April 24, on VH1.
Ashley Hoover Baker April 13, 2020 1:08pm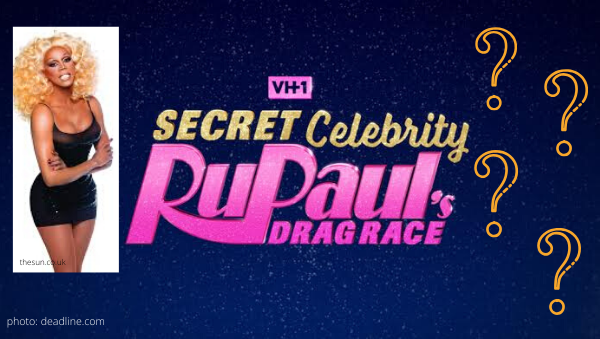 R U ready?!?!
RuPaul's Drag Race: The Secret Celebrity Edition trailer is here and is guaranteed to make you gag! The teaser for the four-part television event is bound make her-story and is set to air immediately after the April 24th episode of RPDR season 12.
What should fans expect?
The special limited RuPaul's Secret Celebrity Drag Race event will extend the franchise's domination of VH1's Friday nights with its 90-minute episodes sandwiched between Drag Race and the after-show Untucked, which is slate to move its 30-minute editions to 11:00 p.m. for the rest of the season.
Each episode will follow three celebrities who will compete in fan-favorite challenges (fingers crossed for a celebrity Snatch Game) to win money for their charity of choice. The winner of each episode will be crowned 'America's Next Celebrity Drag Superstar' by Mama Ru herself.
Who will be making over the celebrities?
RPDR alumni that are set to make over the unknown celebs are Alyssa Edwards, Asia O'Hara, Bob the Drag Queen, Kim Chi, Monét X Change, Monique Heart, Nina West, Trinity the Tuck, Trixie Mattel and Vanessa Vanjie Mateo.
Ru's hot take:
"RuPaul's Secret Celebrity Drag Race is a blast," RuPaul said of the limited series in a statement. "We put these celebrities through it!  Because no matter how famous your charisma, uniqueness, nerve, and talent is, you still put your pantyhose on one leg at a time."
Enjoy the preview for yourself:
Need more of RuPaul and her girls in your life?
I feel you. Check out the Alright Mary podcast for RPDR recaps, breakdowns and so much more. Here is Colin and Johnny's most recent episode.
Do you have any predictions as to which celebrities are set to compete? Drop names in the comments!
---