RHONY: Leah McSweeny Explains Why She Was Kicked Out At 17
Watch for yourself in a sneak peak!
Ashley Hoover Baker April 8, 2020 1:16pm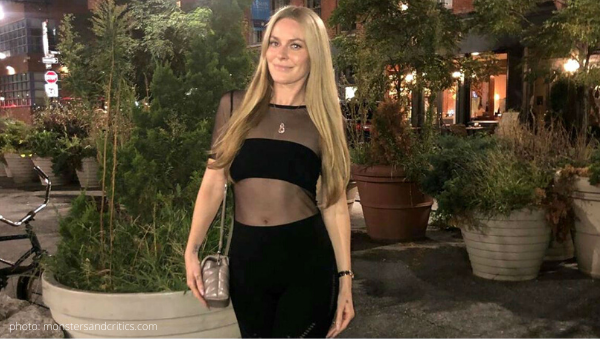 Real Housewives of New York newbie, Leah McSweeny, explains why she was kicked out of her parent's home at age 17.  Leah opened up to her RHONY costar, Ramona Singer when she was a guest in the OG's home, "I was so rebellious."
What started Leah's rebellious behaviors?
Leah was angry when her family moved from against her parents' wishes from New York to Connecticut when she was 13. Against her parents' wishes, she began to experiment with drugs and alcohol. "They were like, 'Bye, you need to figure your s—t out.'"
"I was so depressed about it."
How did that experience affect Leah long-term?
"In hindsight, I think having to deal with all this adversity gave me the perseverance to have my own company. I mean, who knows what life has in store for us."
How has Leah adjusted to her new circle of friends?
Ramona admitted, "We're a strong group of women, we speak our minds, we know who we are and we don't take bulls–t," to us US Weekly. "You can't take any wallflowers around us, we'll chew you up and spit you out. We definitely didn't really chew up and spit her out!"
Sounds like Leah can really hold her own!
Here's a sneak peak at RHONY season 12 episode 2:
Want more RHONY in your life?
Check out the Reality of Reality podcast with special guest Erin Martin from the Pink Shade with Erin Martin podcast. Here is their episode together breaking down the season 12 premiere!
I'll be going LIVE on Instagram with @ohnobravo on Thursday, April 9th at 7pm PST to spill the RHONY tea after episode 2. Follow @onthisdayentertainment to see our breakdown on IG Live.
Did Leah make a good first impression on you in the first episode? Drop your opinion off in the comments!
---