RHONJ's Teresa Giudice Calls Joe Gorga Out For Visiting Her Only Once In Prison
…and it was on camera!
Ashley Hoover Baker March 2, 2023 8:21am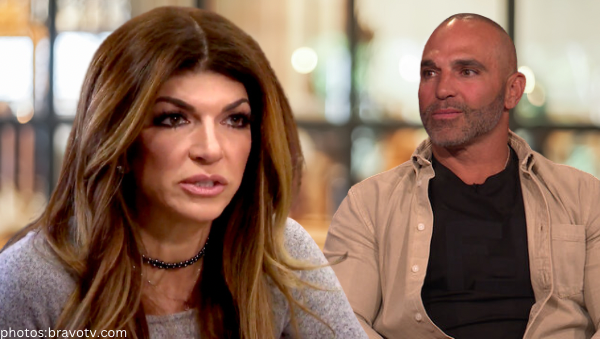 Real Housewives of New Jersey star, Teresa Giudice, slammed her brother, Joe Gorga, for only visiting her one time during her eleven month prison stint … oh, and it was ON CAMERA!
In an interview with Housewives Nightcap, the RHONJ icon detailed how her relationship with her brother crumbled when she served time.
"My brother came to see me one time and guess why? The cameras were rolling. He got paid for it."
"He didn't come any other time and he got paid for it. I'm getting the chills when I say it because it's heart wrenching."
At the end of the day, Teresa has taken it as a learning experience. "This is what I've learned. Unfortunately the past ten years it's been heartbreak after heartbreak after heartbreak and I'm done."
When asked if we would see this family drama continue into another season, Tre made it clear it was a hard no.
"We're not speaking, we haven't spoken since two days before my wedding and that's it."
"People don't know all of it because I've kept my mouth shut the last ten years."
Watch the full interview!
Do you think Bravo will have Joe and Melissa back for another season if Tre has cut them off? Drop your prediction below!
---