Teresa Giudice Said Watching Joe Gorga On Old RHONJ Episodes Feels Like A "Knife" Through Her Heart
Teresa is watching season RHONJ for the first time ever!
Ashley Hoover Baker December 28, 2022 6:50pm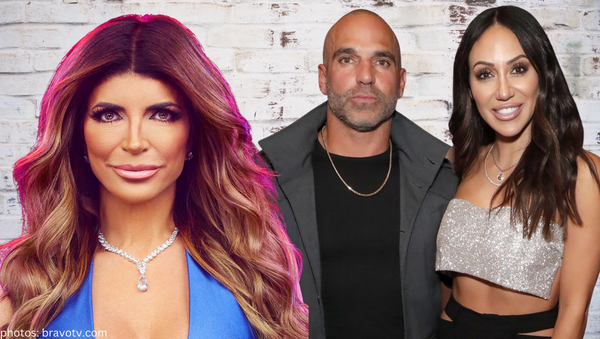 Not in her love bubble:
Teresa Giudice is watching the show that made her famous for the first time ever … and she's not happy with what she has seen so far.
In an interview with People.com, the Real Housewives of New Jersey star admitted why she never watched the popular Bravo show she (and her family) have starred in for over a decade.
First time viewer:
"I'm watching the show for the first time because I never watched it before."
Tre made a point to note that it's common knowledge she hasn't tuned in to RHONJ in the past, even referencing her performance at past reunion shows.
"If you pay attention, when I was at the reunions, Andy Cohen would ask me questions and I wouldn't know what he was talking about … Everybody knew I was not watching the show."
The mom of four dorters daughters continued, "But I couldn't watch it [initially] because it was so hard for me to relive it."
Reason to watch:
Tre decided to finally begin her binge-watch because she wanted intel on what Joe Gorga, and his wife, Melissa Gorga have said about her over the years.
"I just wanted to educate myself and to see what my brother and sister-in-law were saying about me."
"I've been seeing all this on Instagram, these accounts that are posting past episodes. And I'm watching and I'm like, 'My brother said that? My sister-in-law said that?' So then I started watching and I'm like, 'Now, I got my answer.'"
Reflections:
"Good thing I didn't watch it back then, because now I'm seeing what my brother and my sister-in-law was saying about me back then, oh my God. It was like a knife right through my heart."
In retrospect, Teresa admits "I think I would've reacted differently [toward Joe and Melissa] if I would've watched the show."
Where do you stand in the Teresa VS Joe and Melissa feud? Sound off below.
---