RHONJ's Teresa Giudice Apologizes To Joe Gorga Over Reunion Behavior
"I am so sorry did not mean that at all."
Ashley Hoover Baker May 7, 2022 3:05pm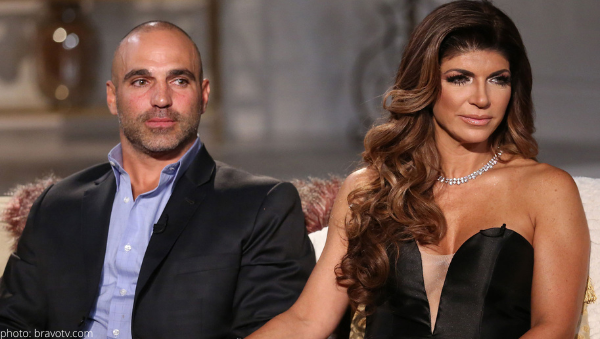 Family Feud:
Real Housewives of New Jersey's Teresa Giudice took to Instagram to apologize to her little brother, Joe Gorga, for the things she said at the season 12 reunion.
If you missed part one of the RHONJ season 12 reunion, you missed out on multiple Bravosphere-stopping delusions, à la Tre.
Not often am I left speechless…
You are a "b*tch boy:"
Things went all the way left after Jennifer Aydin called Joe a "b*tch girl."
Not only did Tre agree with Jennifer, but the mother of four also added, "B*tch boy… Sorry, you are," sucking what air was left from the room.
My jaw remained ajar for a good 10 minutes…
The public apology:
I have to say, this is one of Teresa's least cringy apologies, in my humble, Bravoholic opinion.
"
I am so sorry did not mean that at all there was so much going on during the taping that I lost myself. Love you tons ❤️ XOXO."
Where's the lie?
Comedian/actor/
Bravoholic
,
Michael Rapaport
, asked the question on every
non-Tre hugger
's mind when he asked, "Teresa, where in Jersey, New York, Idaho is 'bitch boy' not a bad thing? It's always a bad thing, especially in New Jersey."
See for yourself:
It's worth watching this clip of Rappaport guest hosting the Wendy Williams Show in its entirety simply to hear his RHONJ x The Sopranos rant…
**Chef's kiss**
View this post on Instagram
What's your opinion on Tre's behavior on part one of the season 12 reunion? Sound off below!
---