RHOC Alumni Vicki Gunvalson Is Victorious In Lawsuit
The lawsuit filed by an 82-year-old woman accusing Vicki of fraud being dismissed.
Ashley Hoover Baker February 10, 2020 12:46pm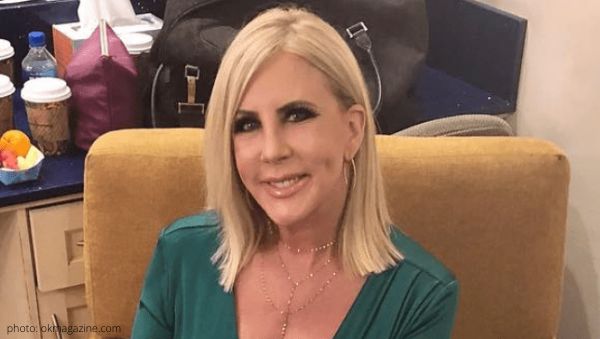 Real Housewives of Orange County alumni, Vicki Gunvalson, is victorious in the fraud lawsuit filed by the 82-year-old woman. The lawsuit accusing Vicki of fraud being dismissed.
The lawsuit's claims:
The Blast got their hot hands on court docs that indicate, "82-year-old Joan Lile has informed the court she is dismissing her case against Gunvalson and her insurance company, Coto Insurance & Financial Services" from January 29, 2019.  Joan had accused Vicki of breach of contract, fraud and deceit, negligence, unfair business practices and intentional infliction of emotional distress.
In case you missed it, the complaint alleged that in 1996, Joan and her husband, Robert Lile, purchased a policy of long-term care insurance. They wanted a policy that if one spouse passed away, all future medical premiums for the surviving spouse would be covered on the policy.
Joan accused Vicki of "preying on the confidence and trust" of her and her husband, Gunvalson sold them a policy that she promised had an inclusion the special provision "Lifetime Waiver of All Premiums for a Surviving Spouse," according to reports from The Blast. "Further, this SWOP benefit was of utmost importance to the Liles because Robert Lile was significantly older than Joan Lile and wanted, above all else, to know that his wife would be protected financially upon his passing."
Vicki's legal team's response:
At the time the lawsuit was filed, the OG of the OC's lawyer told The Blast, "The claims alleged against Gunvalson are completely false. Gunvalson has always acted professionally and with the utmost truthfulness and integrity in every transaction that she acted as an insurance agent for her clients. She has never engaged in any fraudulent conduct nor misrepresented any terms of any policy. She vehemently denies the false allegations made against her in the lawsuit by Mrs. Lile. The claims made against Gunvalson are completely false and lack any merit whatsoever."
In case you want more details on the lawsuit, I got you!
Why was the lawsuit dropped?
Honestly, I'm not sure. More details will come your way as the story develops.
If you need more RHOC drama in your life, check out the On This Day Entertainment podcast. Here is the episode breaking down Vicki and her friend/former co-star Tamra Judge's announcement of their mutual departures from the hit Bravo show.
Do you have any predictions as to why the lawsuit was dropped? Sound off in the comments!
---