Former RHOC Star Meghan King Edmonds' Ex Jim Edmonds Brags "It Looks More Impressive In Person"
Sneaky Jim documented his $2K Costco trip amid covid 19 chaos.
Ashley Hoover Baker March 19, 2020 12:06pm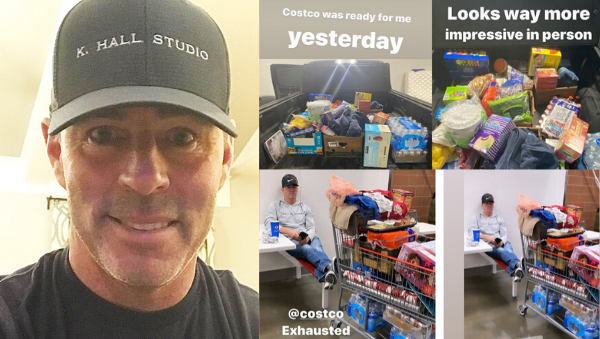 Former Real Housewives of Orange County star Meghan King Edmonds' ex Jim Edmonds hit an all time low when he not only was caught hoarding supplies, but bragging about dropping $2,000 on a Costco trip amid covid 19 chaos on top of it. What. A. POS.
The Costco trip:
The former MLB player ignored professionals who warned the masses about panic shopping amid the coronavirus outbreak. Jim spent $2k on food, water, and household supplies anyway, resulting in followers and fellow shoppers turning on him.
Look at coy Jim is acting as he posed with his feet up on his massive cart. He captioned one photo "@costo Exhausted" and the other "Killin the dad game today."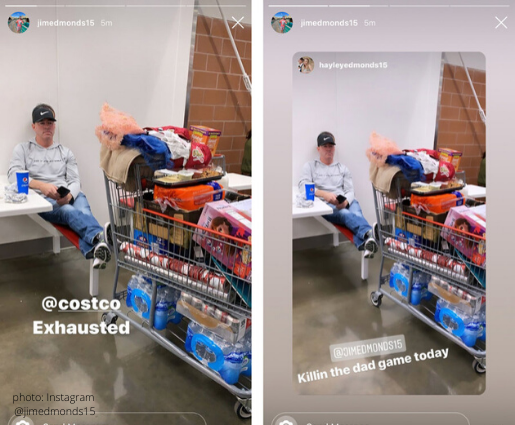 The goods, in a trunk bed:
Not only is the adulterer hoarding supplies needed by others, he is proud of it. The father of five posted several photos of the stockpile of goods he sunk his hooks into. "Costco was ready for me yesterday," he captioned a picture on his Instagram story.
A close up shot of Jim's over-stocked truck bed, "It looks more impressive in person." I'm confident that's not the only time those words passed Sneaky Jim's lips. The photograph included close-up pics of the products, including boxes of chips, waffles, granola bars, toothpaste and water bottles.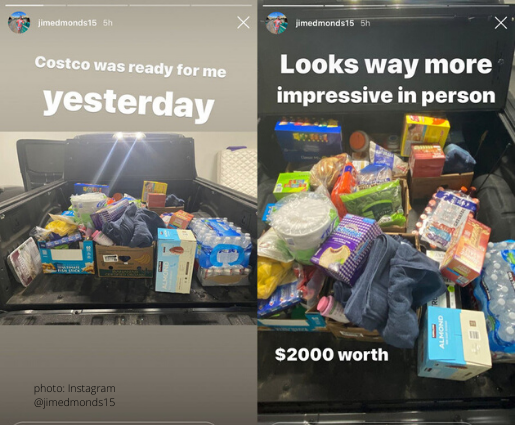 The receipt:
Meghan's ex also wanted to make sure that everyone knew he was telling the truth about spending $2k because he posted a picture of the total taken at the Costco register which read $2,055.98. "Told ya," he wrote. What a SDE move (for those of you NOT watching Family Karma yet, that's small d!ck energy) from a weasel of a man.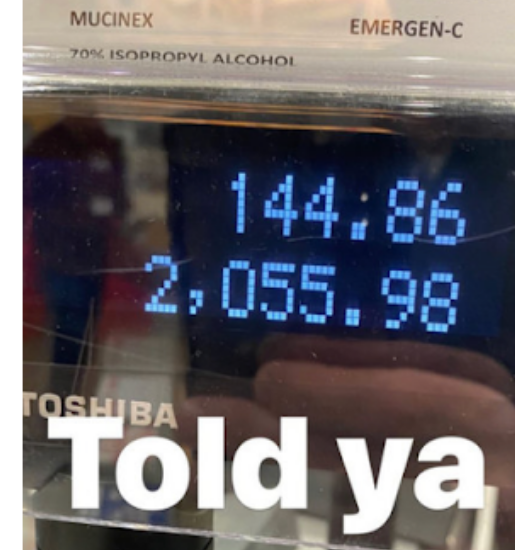 The refrigerator:
It got even more cringe-worthy when the former Bravo star got home, he proceeded to show his refrigerator completely stocked. (Quick aside, can we talk about this refrigerator?!?! GOALS! I haven't seen such a work of art since Yolanda Hadid – then Yolanda Foster's – fridge on Real Housewives of Beverly Hills, but I digress.)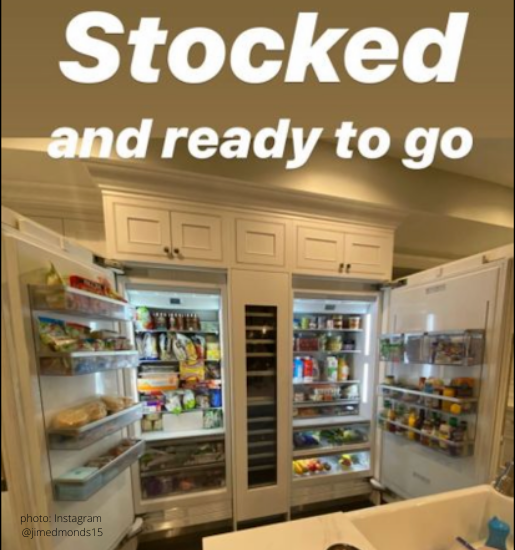 Fans are not having Jim's hoarding of supplies, especially since others are in need as well.
Jim Edmonds really is a asshole, people can't feed their children, but here you are bragging about how much money you spent. A true asshole !!! https://t.co/5lR68gzkoS

— Linda Venuto (@LindaVenuto1) March 18, 2020
In case you missed the laundry list of messiness between Jim and Meghan…
Here is a reminder of where it all began. Here's another example that displays Jim's despicable behavior.
If you want to stay in the know with all things Real Housewives, Bravo, and beyond, make sure you subscribe to the On This Day Entertainment podcast. Here is the most recent episode.
Do you think Jim posting his purchases was a total jerk move? Spill your tea in the comments!
---