Former RHOC Star Denies Cheating
Megan King Edmonds' husband, Jim Edmonds, admitted to inappropriate behavior.
Ashley Hoover Baker June 14, 2019 7:25am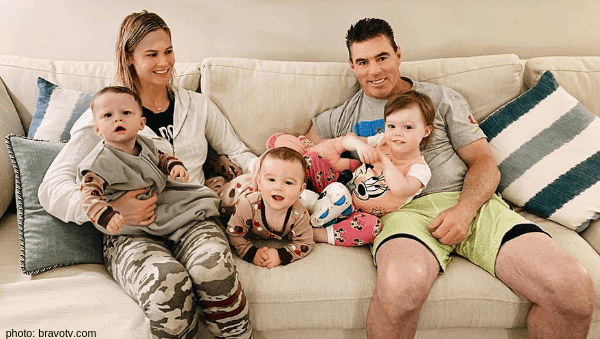 Former Real Housewives of Orange County star, Jim Edmonds, denies cheating on his wife, Meghan King Edmonds. However, he did admit to inappropriate extramarital behavior.
After cheating allegations surfaced this week, Jim wanted to do damage control set the record straight. Naturally, he turned to Us Weekly. "Regrettably, I had a lapse in judgment. I engaged in an inappropriate conversation with this person." Sneaky Jim continued, "At no time was there any type of relationship or physical contact. Absolutely none. This is someone trying to profit from my name. I am aware she has done this to others in the past."
Shout out the the fine folks at AllAboutTheTea.com for breaking this hot story yesterday. Click here if you need a NSFW refresher. (Yes, a blurred d!ck pic and sexts are included.)
The Jim Edmonds Apology Tour is in full gear. Enjoy this apology/deflection combo…
"Clearly, I made a very poor decision to expose myself and my family to this type of person. For this, I am truly sorry and sought forgiveness from my wife," per a written statement by the former professional baseball player. Cue the deflection, "I'm outraged over the intent to ruin my family and intend to take legal action. We were never having any problems in our marriage. My attorney is in possession of documents wherein this person has admitted fabricating large portions of her 'story.'"
According to reports from Radar Online, "Meghan reportedly confronted 'baseball madame' to learn more about the online affair. Though she has not spoken publicly of the issue, she hinted at marital issues back in October 2018, when she said she and her husband were taking a vacation to fix their relationship: 'We need US back.'"
One last thing, all this went down while Meghan was pregnant with their twins.
Do you think Meghan will forgive Jim for his inappropriate behavior? Drop your opinion off in the comments!
---